Para ver en Español – Oprima Aquí
No matter where you live in Florida, we will travel with a notary to personally meet with you and your family to deliver your completed relative or stepparent adoption forms, and that's just the beginning.  We'll file your case for you, manage service of process, and remain available to you for procedural and clerical assistance until your adoption is finalized.  
Cost Effective Nonlawyer Options for Preparing Relative, Grandparent, Stepparent and Adult Adoption Paperwork in Florida
Things don't always turn out the way they were planned, and when a baby or children are involved, the stakes are high. Reaching a happy ending to a difficult family situation often takes a lot of hard work, careful planning and the commitment of a loving family.  Adoption has its advantages.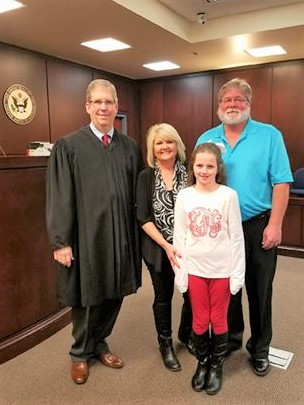 Can You Adopt Without a Lawyer in Florida?
While most newborn and DCF adoptions in Florida must be handled by attorneys or adoption agencies, it is important to know that for grandparent, close relative, stepparent, and adult adoptions, you have nonlawyer options that could save you thousands of dollars in unnecessary legal fees while accomplishing the exact same result.
We believe that it is ethically important for lawyers to tell their prospective clients that that an attorney is not required in all situations, but most do not.  Recently, customers have informed us that they have been quoted as high as $15,000 for an uncontested grandparent adoption.  We believe that legal fees for these types of adoptions are often excessive, especially for Florida grandparents raising grandchildren on a limited income.
Am I Eligible to Adopt?
In cases where a relative within the third degree of consanguinity (i.e. a grandparent, sibling, aunt or uncle) is able to obtain the agreement and consent of the parents, a relative/grandparent adoption in Florida can proceed smoothly through the courts and can be finalized quickly.  Depending on the circumstances, we can also prepare documents for families where the consents of one or both parents cannot be obtained, or when the location of the mother and/or the father is unknown.
Likewise, if you are a married stepparent wishing to adopt your stepchild, and the non-adopting parent is willing to sign the required stepparent adoption forms, a complete stepparent adoption package may be presented to the Court, and the stepparent adoption may be finalized as an uncontested matter after a short hearing.
Relative adoptions in Florida may qualify for the Federal Adoption Tax Credit, which can be a terrific benefit.
Florida Temporary Custody by Extended Family Members
If you find yourself raising your grandchildren or another family member's child, and adoption isn't the right choice for you at this time, please read our page on Temporary Custody by Extended Family.
Complicated Adoptions
Families often retain a Florida adoption attorney to handle complicated adoptions, and that's a great idea if you can afford to hire a lawyer or if you require legal advice, advocacy, or representation.  A competent Florida adoption lawyer is able to successfully conclude most adoptions and provide you with advice and guidance in situations where the consent of one, or both parents, has not been obtained. If you decide you need an attorney, I would suggest choosing one who is Board Certified in adoption law.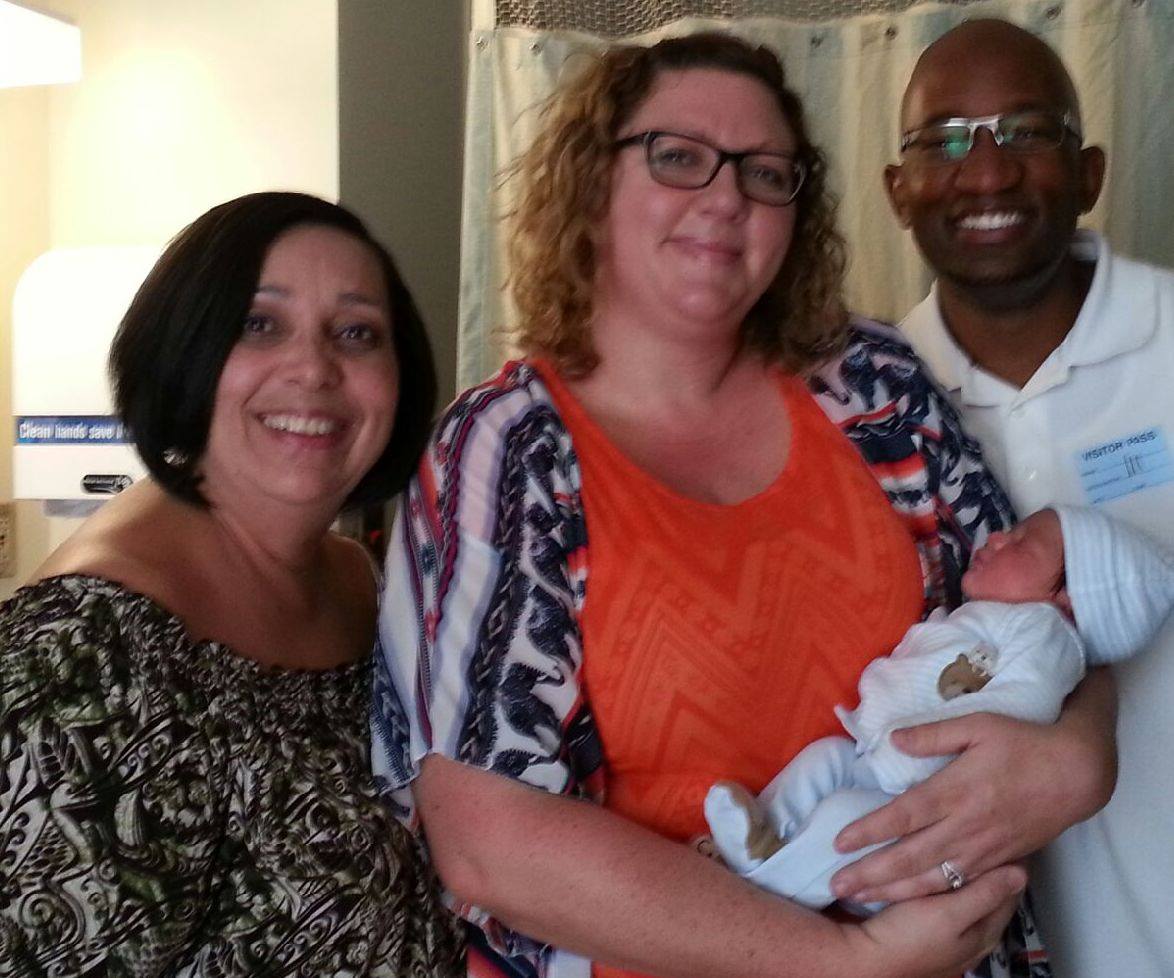 If you've decided to pursue your adoption pro se, without an attorney, you have options.
Florida Family Adoptions will prepare all of the required legal documents and forms for your case using the factual information you provide us, and we will guide you through the filing process step by step from start to finish.  We will remain available to you until your adoption is finalized.
I have had the privilege of helping many families and grandparents raising grandchildren throughout Florida who were big on love, but short on money, achieve their goals.
I am always thrilled when my customers call to tell me that their case has been approved and scheduled for finalization by the court without complications or issues. Seeing a family come together is always gratifying.  Helping a child achieve permanency in a secure, loving and stable home is something I treasure.  All of the pictures on this page are of former customers, used with their permission.  We're going to be adding a lot more on this site in the future.
If I can help you achieve your goals, I would be delighted to speak with you.  Please call me today to discuss your goals and the nonlawyer adoption document preparation services that my company provides.

Our Flat-Fee Service Includes:
A Complete Set of Properly Prepared Florida Grandparent/Relative, Stepparent, or Adult Adoption Forms
A Personal Meeting in Your County
All Required Notary Stamps and Witnesses
Coordination of Additional Meetings with Birthparents (If Needed)
All Postage and Office Supplies
Obtaining Florida Putative Father Registry Search Certificate(s)
Assistance with Conducting a Diligent Search for Absent Parties
Filing your Case with the Circuit Court
Managing All Service of Process (Service of Summons) Whether in Florida or Out-of-State
Managing Service of Process by Publication if Required
Preparation of All Documents and Proposed Orders Required to Finalize your Florida Adoption
Unlimited Phone Support for Procedural and Clerical Assistance Until Your Adoption is Finalized
The fee that the court charges to file your case, and the costs associated with serving a summons are not included in our fee.
You may qualify for a waiver of filing fees.  Ask us for more information regarding court and government fees in your county.
It is Important that You Understand:
We Can Not and Will Not Provide Legal Advice
We Can Not Advocate For You, Represent You, or Appear in Court
Please Read Our Full Disclosure by Nonlawyers
A Little Bit About Me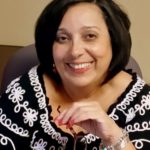 My name is Marilsa Torres Medina, but everyone calls me Mari.  I am the owner of Florida Family Adoptions, and you will be working directly with me during the preparation of your Florida grandparent/relative, stepparent, or adult adoption forms and documents.
I am dedicated to serving Florida residents, especially grandparents raising grandchildren, by offering quality, nonlawyer adoption document preparation assistance for relative, grandparent, stepparent and adult adoptions.  I operate my business lawfully and abide by a strict Code of Ethics.
I am not an attorney, but I have worked for attorneys most all of my adult life, mostly as an adoption paralegal or adoption program specialist. After concluding a very rewarding career, I decided to open this business and help families in need prepare Florida pro se adoption forms.
I was born in Caguas, Puerto Rico, and I graduated from the University of Puerto Rico in Rio Piedras.
I was introduced to legal work in Connecticut in 1982 and continued working exclusively in this field after I relocated to New York in 1987 and until my move to Florida in 1997.  I have devoted the last 30+ years to primarily serving in the legal community.
I am fully bilingual in the Spanish and English languages. I was previously certified in the State of Connecticut as a Simultaneous Courtroom Interpreter.
After many years of service working for attorneys, I occupied the position of Director of Program Development for a large Orlando, Florida adoption agency from 2006-2010. During my tenure as the Director of Program Development, I was invited by an adjunct professor at Barry School of Law in Orlando, Florida to lecture on Practical Adoption Procedures and Processing to law students enrolled in the Florida adoption law course.
From 2005 until 2010, I served on the Board of Jeremiah's Child, a foster-care ministry, as its Program Director, and from 2003 to 2009 I served on the Board of Directors of Mary's Shelter, a maternity home for adoption-minded women in Altamonte Springs, Florida.  From 2009 to 2011, I served as a Director at Large for the Florida Adoption Council (FAC), and was the Chair of the annual Adoption State Conference Committee from 2007 through 2011.
My office is located in the Professional Building in Daytona Beach, and I service customers all over Florida by meeting them in their communities to complete the necessary Florida stepparent and relative adoption forms.
In my free time, I enjoy reading and weekend getaways.
One of my passions is the prevention of animal cruelty, and I strongly advocate for pet adoptions through rescue organizations and no-kill shelters.
Please check back often.  We'll be updating this site regularly with more information and news about family adoptions in Florida.
Ready to get started with Florida Adoption Forms?  Complete one of the below questionnaires:

Florida Relative Adoption Forms &
Grandparents Raising Grandchildren

Florida Stepparent Adoption Forms
Florida Family Adoptions is a Florida Better Business Bureau (BBB) Accredited Business with an "A+" Rating. We are properly registered with the Florida Department of State, Division of Corporations.   We are members in good standing with the (FAC) Florida Adoption Council and the (FALDP), The Florida Association of Legal Document Preparers.  Please read our reviews on the BBB website.