Para ver en Español – Oprima Aquí
---
Marilsa Bayne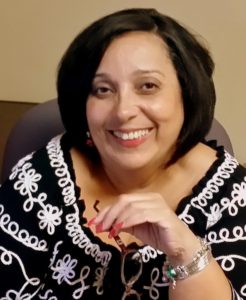 Marilsa Bayne (Mari) is the COO and co-owner of the company.  Mari brings exceptional experience, skills and work ethic to our business.
Mari was introduced to legal work in Connecticut in 1982 and continued working exclusively in this field after her relocation to New York in 1987 and until her move to Florida in 1997.  She has devoted the last 30+ years to primarily serving in the legal community.
Mari is bilingual in the Spanish and English languages and  previously served the State of Connecticut as a Simultaneous Courtroom Interpreter.
After many years of employment with attorneys, she was hired as a Family Law Paralegal in 1997 for an Orlando, Florida law firm and moved into the Senior Adoption Paralegal position at the firm from 1999 to 2005.  In 2006, she accepted the position of Director of Program Development for an Orlando, Florida adoption agency until 2010.  During her tenure as the Director of Program Development, Mari was invited by an adjunct professor at Barry School of Law in Orlando, Florida to lecture  on Practical Adoption Procedures and Processing to law students enrolled in the adoption law course.
From 2005 until 2010, she served on the Board of Jeremiah's Child, a foster-care ministry, as its Program Director, and from 2003 to 2009 she served on the Board of Directors of Mary's Shelter, a maternity home for adoption-minded women out in Altamonte Springs, Florida until its closing in 2009. In 2005, Mari became a member of the Florida Adoption Council (FAC) and served as a Director at Large from 2008-2011.  She also chaired the FAC Annual Conference Committee from 2007 through 2011, planning advanced level adoption training for adoption practitioners statewide.
In her free time, Mari enjoys reading and weekend getaways.  One of her passions is the prevention of animal cruelty, and she strongly advocates for pet adoptions through rescue organizations or no-kill shelters.
Mari is dedicated to serving the community by offering quality, nonlawyer document preparation and procedural assistance at an affordable price.
---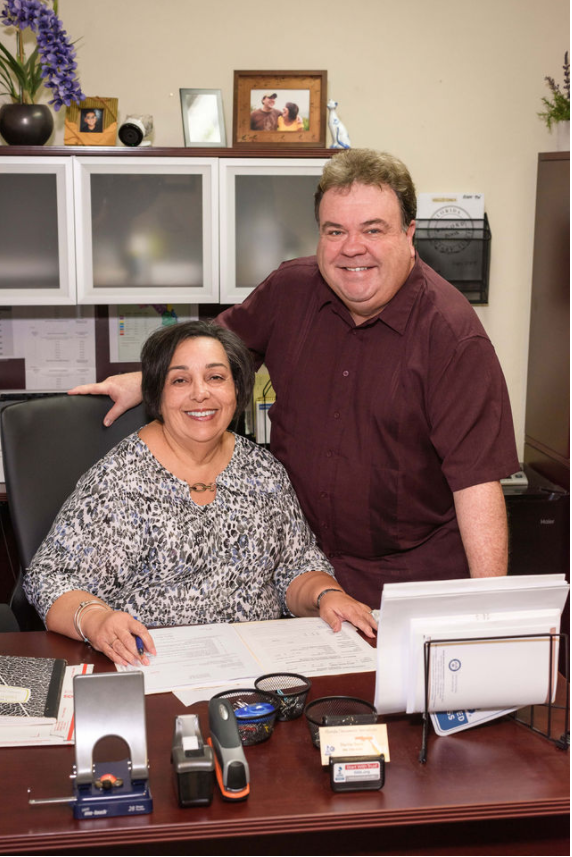 John Bayne


John Bayne is a Florida native and he has lived in Volusia County all his life.  He attended Daytona State College where he studied music and Criminal Justice.
John served as a Combat Telecommunications Center Operator in the Florida Army National Guard as a member of the HHD 202nd Medical Group.
John is a licensed private pilot and has served as an Incident Commander for the Florida Civil Air Patrol, where he supervised search and rescue operations  across Florida.
John is a retired Police Sergeant from the Ormond Beach Police Department where he served the community for thirty years.  During his tenure, he served in various positions such as homicide and persons crimes detective, 911 communications center supervisor, accreditation manager, and patrol supervisor.  John has worked closely with FDLE, the Office of the State Attorney, and other law enforcement agencies.   John spent a year  attached to the DEA as a Task Force Agent.
His passion for community service and law enforcement background makes him uniquely qualified to the further the mission of our organization  He is the CEO for Florida Document Specialists and Florida Family Adoptions and works tirelessly to insure that we are always ready and able to help Florida residents with their legal document preparation needs.  He meticulously developed and implemented the procedures and standards that make accessibility, service and affordability the backbone of our company.  John is also a duly commissioned Florida Notary Public, and is certified by the State of Florida to perform Remote Online Notarization (RON).
John was chosen by the National Notary Association as the 2021 Notary of the Year.
During his free time, John enjoys amateur (ham) radio, riding his motorcycle, and fishing.
---
Amanda Bayne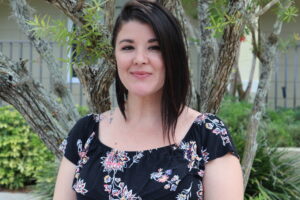 Amanda Bayne – Office Manager and Online Notary
After joining the company in 2019 as a receptionist, Amanda Bayne was quickly promoted to Office Manager where she currently manages the day-to-day operations of the business.  Amanda previously worked for a large corporation and brought with her over 10 years of managerial experience.
Amanda also supervises the nonlawyer preparation of estate planning documents such as wills, power of attorney, advance directives, and lady bird deeds.
In 2020, Amanda was certified as a Florida Remote Online Notary Public, and keeps busy with online notarizations of our customer's documents and for the general public.
Amanda was born in Las Vegas and raised in New York and Florida.  She is married and a proud mother of two beautiful young ladies and a little boy.
---
Aimara (Ami) Rivera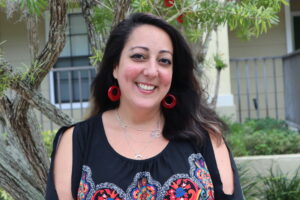 ---
Linda Bayne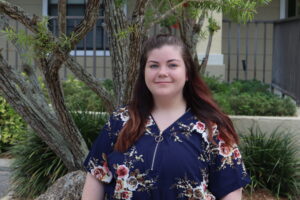 ---