---
Florida Document Specialists offers a low cost, flat-fee solution for preparing and filing a petition for temporary or concurrent custody by extended family members to obtain legal custody of children you are parenting.
---
Obtaining Temporary Custody or Concurrent Custody of Children in Florida
Sometimes life takes a turn and puts you in situations that you did not anticipate.  One such life-changing event is when you find yourself acting as the parent(s) of a child or children of another family member.  There are many reasons for such an arrangement, but you should know that it is quite common in Florida, and you are not alone.
---
Things can go fine for a while, but eventually someone is going to inquire about the legal authority you have over the child(ren) in your care.  This most often happens when it is time to:
Consent to Medical Treatment
Talk with Doctors or Obtain Medical Records
Enroll Children in School
Grant or Withhold Consent for the Child(ren) to be Tested
or Placed in Special School Programs, Including Exceptional Education
Obtain School Records
Give Consent for School Activities
Obtain Birth Certificates and Other Official Records
Perform Other Tasks Necessary for the Care of the Child(ren)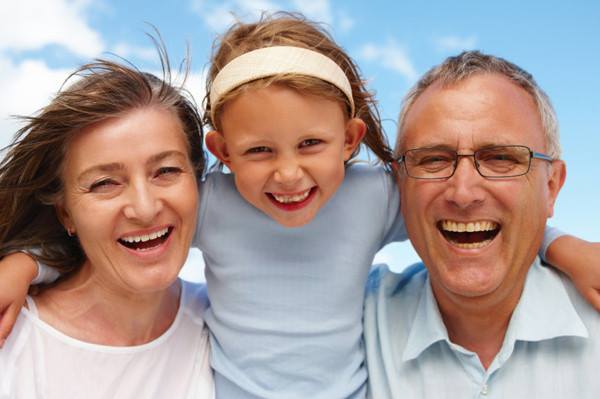 Don't make the mistake of thinking that a "note" from the parents, even if it is notarized, will bestow all the authority upon you to legally act as a parent.  Sometimes it will work for a while, sometimes it won't.  Even if you have Power of Attorney over the child(ren), it's not uncommon for schools and medical facilities to ask that you demonstrate legal custody by presenting a court order signed by a judge.
You have two options to obtain full legal authority to act as parents.  One option is to adopt the child(ren) through a relative adoption.  Contrary to what a lot of people think, an adoption of this type can be filed pro se without an attorney.  To learn more, please read our page on Florida family adoptions.  If adoption is not an option for you, the remaining option is to petition the circuit court in your county for an order of temporary or concurrent custody by extended family member.
---
An extended family member, as defined under FS Chapter 751 is:
A relative of a minor child within the third degree by blood or marriage to the parent, or
The stepparent of a minor child if the stepparent is currently married to the parent of the child and is not a party in a pending dissolution, separate maintenance, domestic violence, or other civil or criminal proceeding in any court of competent jurisdiction involving one or both of the child(ren)'s parents as an adverse party, or an individual who qualifies as "fictive kin" as defined in FS 39.01.
---
A relative within the third degree means:
Grandparent
Great Grandparent
Brother or Sister
Uncle or Aunt
Niece or Nephew
---
"Fictive Kin" means:
A person unrelated by birth, marriage, or adoption who has an emotionally significant relationship, which possesses the characteristics of a family relationship, to a child.
---
You may file a petition for temporary or concurent custody by an extended family member if:
You have physical custody of the child(ren) and have had physical custody of the child(ren) for at least ten (10) days in any 30-day period within the last 12 months.
You have the signed, notarized consents of the child(ren)'s legal parents; or
You are an extended family member who is caring full time for the child(ren) in the role of a substitute parent and with whom the child(ren) is (are) presently living.
---
What if I have a "notarized letter" from the parent(s)?
Chances are if you're reading this page, that "notarized letter" you have isn't working out too well for you.  People are often surprised to learn that custody cannot be legally transferred simply by having a document notarized by the parent(s).
Sometimes such a document will "work for a while" and allow you to do various things for the child, but most schools and doctors will require an order signed by a judge.  People often learn this when they try to enroll children in school or take them for medical care.  Things get more frustrating when they realize that a court case must be filed that could take several months before a hearing is scheduled.  This can quickly turn into an emergency.
If you do have a letter or documentation from the parent(s), you will have to explain to the court in your petition why it is insufficient to enable you to do all the things necessary to care for the child(ren).
---
Does an order of temporary custody by extended family terminate the parental rights of the parents?
The rights of the biological or adoptive parents ARE NOT terminated by an Order of Temporary Custody by Extended Family.  Typically, parental rights may only be terminated as part of an adoption proceeding.
---
One of the parents has never been involved in the child's life, and I don't know where he/she is.  Do I need to worry about them?
If the missing parent still has their parental rights intact, they must either sign a consent or be served with the petition and be given an opportunity to respond.  This is called due process.  If a parent's whereabouts are not known, you must conduct a diligent search to try and locate them.  If an address is found, you must attempt to serve them at that address.  Service of process can become complicated.  If a parent cannot be located or is evading service, you may have to ask the court to serve by publication.  This involves putting an ad in a newspaper and following specific procedures.
---
What are some examples of concurrent custody by extended family members?
The two most common examples are when a single parent must deploy with the military or when a parent(s) will be traveling for extended periods.  In these examples, the parents do not want to relinquish custody fully, as they will be back-and-forth with their military service or business travel.  We offer a 15% discount to members of the military requiring these services.
---
Sometimes you need a lawyer.
Some people start their case on their own, pro se, to save money and hire an attorney if the case becomes overly contested. If your case becomes contested or your need legal advice about your rights under the law, you should talk to a licensed family law attorney about your options.
---
Abuse
Some people inquire about starting temporary custody by extended family actions because the child is being physically or sexually abused or neglected.  If this is the case, don't waste time reaching out to us.  The proper procedure is to report any suspected abuse, abandonment, or neglect to the police and/or call 1-800-96-ABUSE.  If you are dealing with an emergency, call 911.
---
If you've decided to file your case pro se, we're here to offer nonlawyer clerical assistance.
If you've decided that you don't need legal advice or representation at this time and want to handle your matter pro se, you're invited to call us to discuss the nonlawyer legal document preparation services that we officer for temporary or concurrent custody by extended family member in the Florida courts.
---
How much do you charge for document preparation and E-filing?
We charge a flat fee of $895 and offer a payment plan if needed.  This includes the preparation of all documents, online notarizations, eFiling, management of service of process, and preparation of final judgements.  If you only need documents to file yourself, we can offer a reduced rate.
---
Does your fee include the court filing fee?
No. Typically, the filing fee charged by the circuit court is $400.  It will be higher if a summons needs to be issued, and there will be costs associated with obtaining a summons and with service of process.  If you are in a low-income situation, you may qualify to have your filing fees waved if you qualify for a determination of civil indigent status.
---