Florida Document Specialists: Your Nationwide Expert for Foolproof Immigration Document Preparation
Navigating the labyrinthine U.S. immigration system? Trust Florida Document Specialists, your partner in this complex journey since 2014. With a nationwide reach extending from Florida to every state, we offer not just clerical service but invaluable expertise.
Why Rely on Florida Document Specialists?
Found us by searching "Immigration Help Near Me"? Great! Although our roots are in Florida, our reach is nationwide. We pride ourselves on delivering affordable, fast, and meticulously prepared immigration documents, wherever you are in the U.S.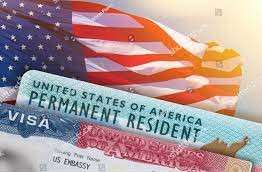 With years of hands-on experience and a proven track record of successfully navigating the ever-changing immigration landscape, we offer a level of expertise and attention to detail that elevates us above generic document preparation services, making us your indispensable partner in achieving your American dream.
The Art of Perfect Documentation
The USCIS doesn't look for reasons to approve your application; they look for reasons to reject it. Mistakes ranging from too much or too little information to incorrect or missing documents can stall your immigration process or halt it entirely. This is where our expertise becomes crucial. We've broken the 'secret code' of immigration document preparation, understanding the nuances that could mean the difference between acceptance and rejection.
Beyond Clerical Service: What You're Really Paying For
The fees you pay aren't just for the paper and ink. You're investing in knowledge and experience that can navigate the idiosyncrasies of the immigration system, a safeguard against mistakes that could cost you time, money, and peace of mind. You're paying for years of accumulated expertise that enables us to prepare your document packet to meet the exacting standards of the USCIS.
Unraveling the Complexity: Our Services Explained
Family-Based Visa Petitions – Green Cards
Reuniting families is one of the most rewarding aspects of immigration law, but the paperwork involved is no small feat. Whether you're applying for a spouse, parent, child, or sibling, each family-based green card category has its own nuances. We've helped hundreds of families successfully navigate this complex landscape, ensuring each form and supporting document meets the stringent requirements set by the USCIS. With our nationwide reach, you can rest easy knowing that we'll handle the paperwork so you can focus on your family.
Document Packets for Consular Processing
When your immigration journey involves Consular Processing, the stakes are high and the process complicated. We assemble complete document packets that comply with both USCIS and U.S. Department of State guidelines, sparing you the stress of piecing together the complex jigsaw puzzle of forms and supporting documentation. Our nationwide reach ensures you can access this specialized service from any corner of the U.S.
Battered Spouse Petitions
When circumstances are as sensitive as battered spouse petitions, the last thing you want is a mistake in your paperwork. Specializing in VAWA (Violence Against Women Act) petitions, we meticulously prepare your packet, including the I-360 form, to ensure your case is presented accurately and compellingly to the USCIS. No matter where you are in the U.S., our expertise can be your safeguard in such crucial matters.
I-130 and I-485 Petitions
Form I-130, Petition for Alien Relative, and Form I-485, Application to Register Permanent Residence, are often filed together but each has its own pitfalls. Whether you're petitioning for a relative or adjusting your own status, we pay attention to every detail, ensuring that your applications align with the strict USCIS guidelines. Our nationwide service means that wherever you are in the U.S., we are equipped to assist you.
I-90 Application to Replace Permanent Resident Card
From renewing to replacing your Green Card, the I-90 form is the cornerstone. And it's far from straightforward. Our nationwide service focuses on preparing your application to USCIS standards, minimizing the possibility of delays or denials no matter where you are in the U.S.
Getting married is an exciting journey but when it involves international borders, the paperwork can be a buzzkill. Our expertise with K1/K2 Fiancé Visas ensures that you can focus on your upcoming wedding rather than getting bogged down with USCIS forms and procedures.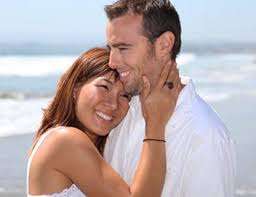 Across states and time zones, we provide seamless document preparation to unite you with your future spouse.
Temporary Protected Status (TPS)
In circumstances as serious as TPS, there's no room for errors. Every document has to be beyond reproach. Our detailed attention ensures that your application adheres to the highest standards set by the USCIS.
N-400, Application for Naturalization
Naturalization is the final step in your American journey and it needs perfection. From filling out the N-400 form to compiling the supporting documentation, our expertise ensures that your application won't just be another number in the pile but will stand out for its accuracy and completeness.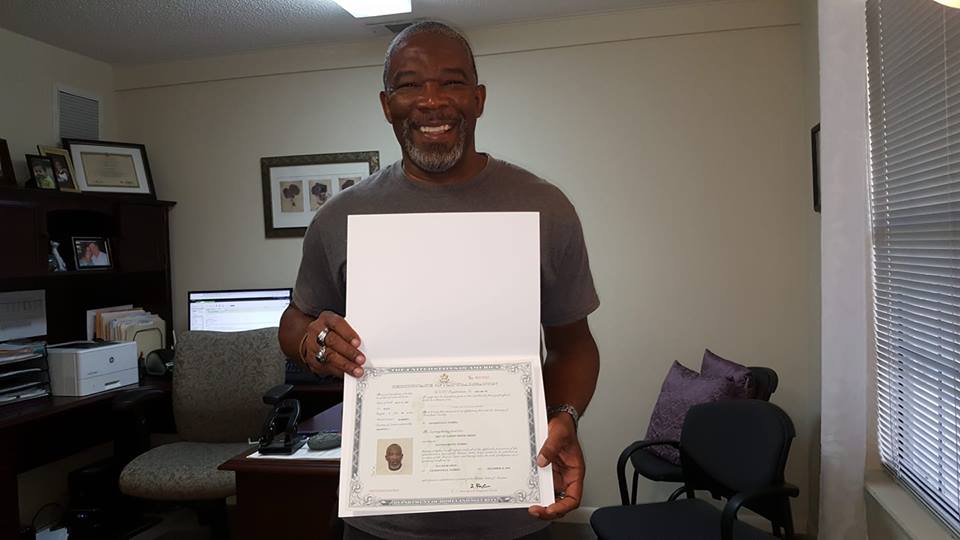 Every U.S. employer must ensure proper completion of Form I-9 for every individual they hire. Though it seems straightforward, errors can lead to legal issues. Our comprehensive service extends to I-9 compliance, ensuring that your employment documentation is beyond reproach. Whether you're an employee or employer, you can benefit from our nationwide services.
Family Adoption and Immigration: A Specialized Expertise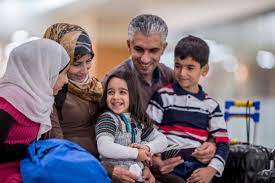 Navigating the crossroads of family adoption and immigration is a highly specialized area, and one that Florida Document Specialists has years of experience in. Adoption-related immigration cases often involve intricate paperwork that extends beyond standard immigration forms.
Our deep understanding of both adoption and immigration processes allows us to adeptly guide families through this double maze. Whether you're pursuing an intercountry adoption or adjusting the status of an adopted child already in the U.S., our expertise ensures that your paperwork complies with both adoption and immigration requirements. We've successfully facilitated numerous families in uniting their adopted children with them in the United States, proving that our services are not just clerical, but a lifeline in complex family immigration matters. With our nationwide service, you can access this specialized expertise no matter where you're located in the U.S.
Note on Legal Representation
Though we offer top-notch document preparation, we're not a substitute for legal advice. For matters requiring legal representation, consult a qualified immigration attorney.
Why pay more for less? With Florida Document Specialists, you get high-quality, nationwide service without breaking the bank. Our longstanding expertise and state-of-the-art Immigration Case and Forms Management Software make us the wisest choice for all your immigration document needs.
Ready to Take the Next Step? Trust Florida Document Specialists
Navigating the U.S. immigration system can feel like you're lost in a maze of forms, guidelines, and legal jargon. But you don't have to go it alone. With Florida Document Specialists, you get more than a document preparation service. You gain a reliable partner equipped with years of expertise, sophisticated case management software, and a nationwide reach.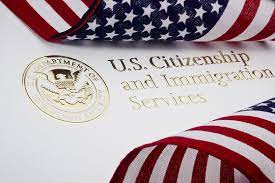 We offer a comprehensive range of immigration document services, each delivered with meticulous attention to detail to meet the stringent USCIS standards. Don't leave your immigration journey to chance. Choose the expertise that counts, the attention that matters, and the nationwide service that covers you, wherever you are. Reach out to us today to find out how we can streamline your immigration process, saving you time, money, and unnecessary stress.