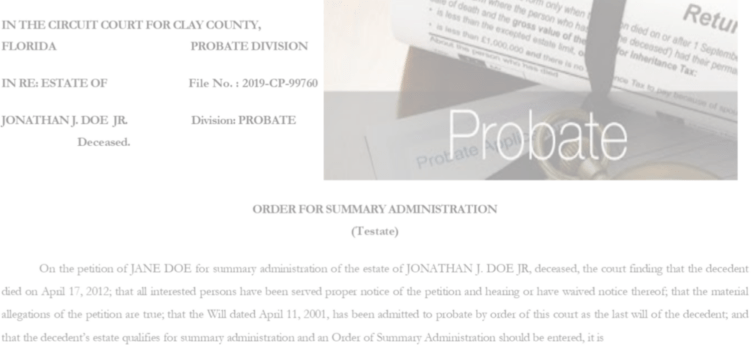 Your Comprehensive Guide to Florida Summary Administration: Simplified and Affordable Non-Lawyer Solutions
Why You're Here: Navigating a Sensitive Time
Welcome. The loss of a loved one is an emotional and challenging period. We understand that you may feel overwhelmed by legal processes and requirements, such as Summary Administration. We're here to help.
Understanding Summary Administration
What Is Summary Administration?
Summary Administration is a simplified probate process in Florida designed to make the distribution of smaller estates quicker and less costly. Unlike Formal Administration, Summary Administration doesn't involve lengthy court proceedings.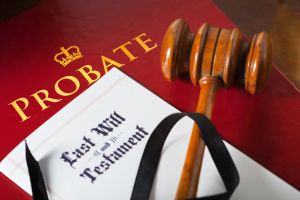 Who Qualifies for Summary Administration?
In Florida, estates valued at less than $75,000, excluding the homestead property, or for decedents who have been deceased for more than two years, are eligible for Summary Administration.
Demystifying Common Misconceptions: There's No 'Letter' or One 'Form' in Summary Administration
Breaking Down Misunderstandings
People often confuse "Letters of Administration" with Summary Administration. It's important to understand that these "letters" are part of the Formal Administration process, not Summary Administration.
The Reality of the Process
Summary Administration is not a single form. Instead, it is a comprehensive case filed with the court, which includes multiple forms, like petitions, affidavits, and joinders.
Clarifying the Court's Role
You'll also need to prepare and submit proposed orders for the judge to sign, which are essential to the process.
Starting the Summary Administration Process: It's Easier Than You Think
Begin by completing our online questionnaire. This supplies us with the essential information needed to prepare your petitions and other required documents.
Why Go the Non-Lawyer Route
Choosing non-lawyer options has several advantages that can benefit you during this emotionally and financially sensitive time.
Cost-Effectiveness: One of the most immediate benefits is the cost savings. Hiring a probate attorney can be expensive, often leaving a limited amount of funds for your family after legal fees are paid. Our fixed-rate services offer an affordable alternative without compromising on procedural correctness or efficiency.
Convenience: We understand that your time is valuable. Our streamlined process is designed for ease, with most of our services accessible online. You don't have to take time off work to meet with an attorney or visit a physical office.
Transparency: With flat-rate pricing, you know exactly what you're paying for upfront. There are no hidden fees, and we clearly outline the scope of services provided.
Personalized Attention: Our customers receive dedicated support from a document technician, guiding you through each step of the process. We conduct weekly status checks and offer timely updates so you're never left wondering about the progress of your case.
Access to Remote Services: Through our complementary Remote Online Notarization (RON) service, we offer the flexibility for you to sign and notarize your documents online, meaning you can manage the process from the comfort of your home.
Peace of Mind: While we can't offer legal advice, our team has extensive experience in clerical and procedural aspects of Florida Summary Administration. We ensure that all documents are prepared and filed according to Florida law, providing you peace of mind during a challenging time.
By opting for non-lawyer document preparation services, you take control of your case, empowered by knowledgeable support, without the high costs typically associated with legal representation.
Our Unmatched Services: We Stand By You
A Compassionate Alternative
Our family-owned business offers comprehensive, flat-fee solutions for preparing and filing all your Summary Administration documents. We provide services throughout Florida's 67 counties and also assist out-of-state clients.
From preparing necessary court forms to e-filing petitions and proposed orders, we offer an all-in-one package tailored to your needs. A dedicated document technician will guide you throughout, ensuring you're never left in the dark.
Our Customer-Centric Approach
Your experience is of utmost importance to us. Throughout the process, you'll receive personalized clerical and procedural assistance, always geared towards your unique needs.
Transparent Pricing: No Hidden Fees
Our services are available at a flat rate of $895, excluding the court fees which generally amount to around $345 for estates valued at $1,000 or more.
Ready to Take Control? Here's How to Start
Complete our online questionnaire to get started. We're here to provide you with affordable clerical and procedural support.
Let's Connect: We're Here for You
Reach out to us anytime via phone or our contact form. We also offer a handy FAQ section to guide you, whether or not you opt for our services.
Frequently Asked Questions (FAQ)
Our Blogs about Summary Administration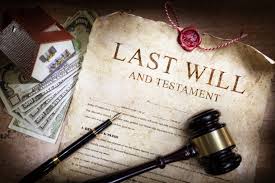 Frequently Asked Questions (FAQ) Summary Administration in Florida: Streamlining Probate...
Read More