Summary Administration in Florida: Streamlining Probate with Expert Nonlawyer Document Preparation Services
Summary Administration: Navigating the Simplified Probate Process in Florida
Dealing with an estate can often seem like a maze filled with legal jargon and complex procedures. Fortunately, for those in Florida, there's a more straightforward and faster path available called Summary Administration.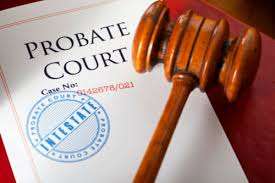 This expedited form of probate is not only quicker but also less complicated than traditional probate processes, making it an appealing option under the right circumstances. In this guide, we'll delve into Florida Summary Administration, exploring its many advantages, eligibility criteria, and how utilizing nonlawyer document preparation services like Florida Document Specialists can streamline the process for you. We'll also walk you through the key steps involved, from depositing the will to filing your petition for Summary Administration.
Unpacking the Benefits of Summary Administration
Summary Administration offers a plethora of advantages that make it highly appealing for those looking to navigate estate matters with relative ease.
One of the most notable benefits of opting for Summary Administration is its swiftness. Traditional probate can be a protracted affair, stretching from several months to even years, particularly for complex estates. In stark contrast, Summary Administration usually wraps up in just a few weeks to a couple of months. This speed allows for a prompt distribution of the estate's assets, helping beneficiaries gain quicker access to their inheritance.
The second significant advantage is the financial savings. Summary Administration is generally more affordable than traditional probate, primarily because of its simplified procedures and faster timelines. These factors lead to fewer associated expenses, alleviating the financial stress during an already emotionally challenging period.
Criteria for Eligibility in Summary Administration
Summary Administration is not a one-size-fits-all solution; there are specific eligibility criteria that must be met to take advantage of this streamlined process.
The individual who has passed away, referred to as the decedent, must have been deceased for at least two years. Alternatively, the total value of the estate subject to probate must be under $75,000, excluding the decedent's protected homestead property.
The Integral Role of Nonlawyer Document Preparation Services
The involvement of specialized services like Florida Document Specialists can be a game-changer when navigating the probate waters. While these professionals do not provide legal counsel, they excel in preparing all the crucial legal documents necessary for a streamlined process like Summary Administration.
Accuracy in Document Preparation
Ensuring your legal documents are error-free is a cornerstone for a seamless probate journey. Specialized document preparation services take this responsibility seriously, leveraging their expertise and experience to complete forms with precision. This meticulous attention to detail minimizes the risk of errors that could set you back in terms of both time and money.
Legal services can be costly, and not everyone can afford an attorney's fees. Nonlawyer document preparation services stand as a budget-friendly alternative, providing essential assistance at a fraction of the cost of traditional legal consultation.
Many of these services offer digital support, enabling you to access the required assistance right from the comfort of your home.
A Note on Formal Administration
A Step-by-Step Guide to the Summary Administration Process
Depositing the Will: If a will exists, it should be deposited with the clerk of the circuit court in the relevant county, generally within 10 days of becoming aware of the decedent's passing.

Filing a Petition: The next step involves filing a Petition for Summary Administration. This petition outlines key details, such as information about the decedent, a list of assets, their estimated value, and the beneficiaries' names and addresses.

Court Review: The court will then scrutinize the petition, and if it deems the estate eligible for Summary Administration, it will issue an order to release the assets to the beneficiaries.

Distribution of Assets: Once the court order is in place, the assets can be distributed accordingly.
It's crucial to note that Summary Administration does not appoint a personal representative for the estate. Thus, it may not be the best fit if there are pending disputes or debts.
Wrapping Up: Making Probate Simpler and More Efficient
To wrap it up, Summary Administration is a fast, efficient, and often less expensive method for navigating the complex world of probate in Florida. When conditions are suitable, it presents a compelling alternative to traditional probate procedures. The added advantage of employing nonlawyer document preparation services streamlines the process even more, offering a financial advantage and simplifying the paperwork. Summary Administration emerges as a straightforward choice in a complex arena, providing a valuable lifeline during challenging times.
Frequently Asked Questions
What exactly is Florida summary administration, and does it involve probate?

Yes, probate is a legal process that is overseen by the circuit court and aims to identify the debts of a deceased person while distributing their assets to either creditors or beneficiaries of their estate.

Florida Summary Administration, on the other hand, is a simplified version of probate that requires less time and effort than formal administration. Unlike formal administration, no personal representative (PR) is appointed by the court in summary administration.

What are the differences between a formal administration and a summary administration of probate in Florida?

In a formal administration, a Personal Representative (PR) is appointed by the court to handle the estate administration, whereas in a summary administration, no PR is appointed. This means that in a summary administration, the distribution of the estate can be quicker and less expensive than in a formal administration.

Another significant difference between the two types of administration is the level of detail required for the petition. In a summary administration, you must identify the assets of the decedent with certainty and list them in your petition with specificity. In contrast, in a formal administration, the PR is required to provide a detailed inventory of the estate assets and is required to provide a final accounting.

It's important to note that Florida law requires the hiring of a licensed attorney to initiate a formal administration, whereas in a summary administration, you have the option to use a non-lawyer service. This means that if you choose a summary administration, you can save on the high costs associated with hiring an attorney.

Overall, if the estate in question is relatively simple, has few assets, and no outstanding debts, a summary administration may be a good option. However, if the estate is complex or there are disputes among beneficiaries or creditors, a formal administration may be necessary to ensure that the estate is properly administered and distributed.

Is it possible to file for a summary administration in Florida without hiring an attorney?

Absolutely. Contrary to what you may have heard, a pro se (self-represented) party can file a petition for summary administration in Florida without the involvement of an attorney, provided that they have the legal standing to file the petition. This means that if you meet the criteria for filing a summary administration, you can choose to handle the process on your own or seek assistance from a non-lawyer service.

I read online that an attorney is necessary to file a petition for summary administration, except when the personal representative is the only interested party. Is this accurate?

No, this statement is incorrect. In a summary administration, there is no Personal Representative appointed by the judge. It is only in a formal administration of probate that a Personal Representative is appointed by the court, and "letters of administration" are issued to them to act on behalf of the estate with the court's authority. Therefore, hiring an attorney is not mandatory for filing a petition for summary administration in Florida, regardless of the number of interested parties.

What happens to the assets of an estate if the decedent died without a last will (intestate) in Florida?

If a Florida resident dies without a valid will or living trust, their assets will be divided according to the intestate succession laws of the state. These laws determine how the assets will be distributed among the surviving family members, such as the spouse, children, parents, or siblings, depending on the decedent's surviving family structure.

If you need assistance in determining how the assets of the estate will be divided, an online Florida Intestacy Evaluator is available to help. This resource can be a useful tool in understanding the legal process and identifying the beneficiaries who are entitled to receive the decedent's assets.

If I have checks that are written to "The Estate of..." and want to cash them, is it possible to do so with a summary administration?

Probably not. If you have checks that are made out to an estate, you will need to contact the bank, insurance company, or other holder of the assets and inquire about the possibility of canceling the checks and waiting for an order of summary administration from the judge. Once the holder of the assets receives the court order, they will have the authority to reissue the checks to you instead of the estate.

However, if canceling the checks is not possible, the only way to cash them would be to open an estate bank account. To do so, a formal administration that involves hiring an attorney is necessary.

Is it a problem if I don't have complete information about the decedent's assets, such as their account numbers?

It could be a significant issue, and we encounter this situation frequently. Sometimes, you may be aware that the decedent held bank accounts, stock accounts, and other assets, but you don't have all the information, such as the account numbers or the balances of the accounts.

In a summary administration, it is crucial to describe the probate assets with specificity, and letters of administration are not issued since there is no Personal Representative involved. As a result, a pro se petitioner in a summary administration does not have the authority to demand additional information from the institutions holding the assets, and these institutions will not provide it if you ask.

If you have the complete account numbers or at least the last four digits and an accurate or approximate estimate of the value of the accounts, you may be in good shape. However, this is not always the case. Sometimes, you may be able to locate all of the required information by examining the decedent's papers and old mail.

If you lack any information, a summary administration may not be an appropriate option for you. This situation usually only applies to assets such as bank accounts, stock accounts, insurance policies, retirement accounts, and so on. Information on real property, such as homestead or real estate, is easily accessible online through the clerk of court.

What if I don't file the correct summary administration forms and proposed orders?

If you plan to handle the preparation and filing of a summary administration on your own, it is essential to focus on satisfying the requirements outlined in the Florida statutes and your local court's guidelines. It is a good idea to visit the websites associated with the clerk of court and the judicial circuit in which you plan to file to learn about any local procedures or administrative orders that you should be aware of.

Probate clerks usually rely on a summary administration checklist, and these checklists are often available online for download. The court will compare your petition for summary administration and other associated Florida probate forms against their intake checklist. If there are any mistakes or omissions in your paperwork, it is possible that it may be rejected and returned to you without explanation.

Generally, probate clerks are not authorized to provide guidance on correcting your errors or identifying missing information. However, in some cases, a kind clerk or pro se coordinator may offer some assistance. If this occurs, it is important to be polite and gracious because it is the exception rather than the rule.

What are the eligibility criteria for a summary administration in Florida?

It is important to determine if the decedent's estate is eligible before filing a Florida Petition for Summary Administration. 

To qualify for a Florida summary administration, the following criteria must be met:

The total value of the estate subject to administration in Florida, excluding any exempt property, should not exceed $75,000, or
The decedent must have been deceased for at least two years before the petition for summary administration is filed.
If the decedent left a Last Will and Testament, it should not direct administration as required by chapter 733 of the Florida statutes. If the decedent's will directs a formal administration of probate, the option of filing a summary administration without an attorney is no longer available.

Can a ten-million-dollar estate be probated through a summary administration without a lawyer if the decedent has been deceased for over two years?

Yes, technically, it is possible to probate a ten-million-dollar estate through a summary administration without a lawyer if the decedent has been deceased for over two years. However, whether this is the best course of action for you is a decision you must make based on your specific circumstances and needs.

What is the first step to initiate a Florida summary administration?

To begin a Florida summary administration, the petitioner should first obtain the appropriate Florida summary administration forms and file a petition for summary administration with the circuit court that has jurisdiction over the estate. Generally, the summary administration is filed in the county where the decedent resided at the time of their death. However, if the decedent did not reside in Florida, the petition is usually filed in the county where the decedent owned real property. Any beneficiary or person nominated as a personal representative in the decedent's will can file the petition for summary administration, but it must be verified and signed by the surviving spouse, if any.

If you decide to hire Florida Document Specialists to assist with the summary administration, you can fill out the questionnaire in the "Let's Get Started" section at the top of the page.

What should I do if I have the original will of the decedent?

Florida Statute 732.901 requires the custodian of a last will and testament to deposit the will with the clerk of court having jurisdiction over the estate within 10 days after receiving information that the testator has passed away.

Before depositing the will with the clerk, it is essential to make a photocopy or scan of it for your records. It would be best to carry a copy of the decedent's death certificate to the clerk's office, as they may require it. The clerk will provide you with a receipt for the deposited will and a corresponding file number. It is crucial to keep the receipt and file number in a secure place as you will need them when preparing your petition for summary administration. Depositing a will with the clerk is free of charge. Please note that a will cannot be deposited or filed with the probate clerk until the testator has passed away.

Where can I learn to prepare summary administration forms?

To learn how to prepare summary administration forms in Florida, you can refer to the guidelines set forth in Chapter 731 of the Florida Statutes. These guidelines outline the information that must be included in a petition for summary administration and a petition to determine the status of homestead property, such as facts demonstrating that the estate is eligible for summary administration and details about the estate's assets and proposed distribution plan.

Additionally, there are resources available online such as the clerk of court's website and other legal websites that offer information and templates for preparing these forms.

However, keep in mind that these resources are not a substitute for legal advice, and it's always a good idea to seek the assistance of a qualified probate attorney or document preparation service to ensure that your forms are completed accurately and in compliance with the law.

What is the outcome, and how long does the process take?

After the judge reviews the petition(s) and confirms that the estate qualifies and meets the requirements of the law, the court will issue orders that distribute the assets or determine the status of homestead property. The processing time in the courts is unpredictable and varies depending on factors such as the county's size, the court's workload and efficiency, and even the time of year (vacations, holidays, etc.). We have seen pro se parties receive signed orders in as little as a week after filing, while others may take up to 7 months. The procedures used by Florida courts for submitting proposed orders to a probate judge vary widely.

Are there any potential pitfalls with a summary administration?

Yes.  Just because an estate qualifies for a summary administration, it may not necessarily your best course of action.  There may be circumstances in your particular matter that you did not anticipate. 

For instance, in a Florida summary administration there is a "petitioner", but no "personal representative".  A petitioner does not have the same legal authority to inquire about, collect, manage, or dispose of assets in the same way that a court appointed personal representative does in a formal administration.

You may think that the estate is valued at $75,000 or less, but there may be bank accounts, stock accounts, life insurance policies, annuities, or other assets that you aren't even aware of.  You will not have the authority to inquire about the existence of additional assets, and banks and other institutions have no responsibility to disclose them to you.

Probate can be a complex area of law.  That is why there are attorneys in Florida that specialize in probate.  Probate matters often require a Florida probate attorney, not a document preparation service.

There are other factors that may come into play too, such as IRS issues, beneficiaries who are minors, lawsuits, homestead and homestead exemption complications, and foreclosure proceedings, to name a few.  That's why it's always a good idea to consult with a Florida probate attorney to answer your legal questions and provide legal advice so that you can feel confident that you are making the right decisions.

Do I need to produce funeral or medical bills?

In many cases, especially when the decedent has passed away within two years, the court may require evidence that the funeral and other end-of-life expenses have been paid. Some courts may also require proof of payment for the last six months of medical expenses.

What are the most common probate forms needed for a Florida summary administration?

Petition for Summary Administration - Testate
Petition for Summary Administration - Intestate
Petition to Determine Homestead Status of Real Property
Proposed Order Determining Homestead Status of Real Property
Joinder, Waiver, and Consent
Proposed Order Admitting Will to Probate
Oath of Witness
Affidavit of Heirs
Notice to Creditors
Formal Notice
Affidavit Concerning Criminal History 
Miscellaneous Forms Required by Local Courts