Why a Florida Durable Power of Attorney (DPOA) is Essential and How Florida Document Specialists Can Help
Planning for the future isn't just about securing financial assets or distributing property. It's also about ensuring that our wishes, both financial and medical, are respected even when we can't voice them ourselves. This is where a Durable Power of Attorney (DPOA) comes in.
Florida Durable Power of Attorney and its Legal Foundation
At its essence, a Florida Durable Power of Attorney (DPOA) is more than just a standard legal document. It's an instrument that permits an individual to designate another person, often referred to as an "agent" or "attorney-in-fact," to represent their interests and make decisions on their behalf, especially during times when they may be incapacitated or otherwise unable to make choices themselves. Such decisions could encompass a range of matters, from overseeing financial obligations and accessing bank resources to weighing in on specific medical choices.
This significant power vested in the DPOA is not arbitrary. In fact, the authority and legitimacy of the Florida DPOA find their roots in the Florida Power of Attorney Act. This legislation provides the legal framework and guidelines that dictate how a DPOA should be structured, the powers that can be granted, the rights of the agent, and the obligations and limitations attached to such powers.
It's crucial to recognize that the Florida Power of Attorney Act ensures that DPOAs are not misused and are always in the best interest of the principal (the person granting the power). The Act offers protections to prevent potential abuses and ensures that the document remains a reliable, potent tool for Floridians to manage their affairs, even in unforeseen circumstances.
By grounding the DPOA in the principles and provisions of the Florida Power of Attorney Act, it ensures that the individual's rights are preserved, while also providing a clear legal pathway for agents to follow when acting on their behalf.
The Significance of a Florida Durable Power of Attorney
Consider for a moment being confronted with a sudden health crisis or an unforeseen event that incapacitates you. In the absence of a DPOA, your family or loved ones could find themselves entangled in a web of legal complexities, seeking the court's permission to manage your affairs or make crucial decisions for your well-being.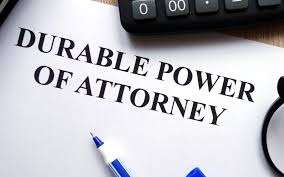 Such legal proceedings can be not only lengthy but emotionally taxing and financially draining. Having a Florida Durable Power of Attorney in place acts as a safeguard against such potential challenges. It serves to bypass these legal roadblocks, providing your appointed agent with the necessary authority to act swiftly and in accordance with your best interests and preferences. In essence, a Durable Power of Attorney ensures that during the most critical times, your wishes are upheld without unnecessary delay or bureaucratic interference.
Florida Document Specialists: Your Trusted Partner in DPOA Services
Crafting a Personalized DPOA: More Than Just Filling Out a Form
Creating a Durable Power of Attorney (DPOA) is more than just filling in blanks on a standard template. While we're not lawyers, our expertise lies in understanding the document's structure and ensuring it captures your individual requirements and circumstances. Remember, a DPOA isn't a generic document; it should reflect your specific wishes and needs.
How We Assist in the Process:
Personalization is key when preparing a DPOA. Everyone has unique financial, medical, and personal situations that a DPOA should consider. We offer guidance on the clerical and procedural aspects of the document. While we don't offer legal advice, our focus is on ensuring the information you provide is organized and presented clearly for your chosen agent.
As life changes, so might the details you want in your DPOA. If you ever need to make amendments, our team can assist in ensuring that the document's procedural elements are addressed correctly.
Let us help you navigate the document preparation process, ensuring that your DPOA effectively communicates your specific instructions and wishes.
1. Transparent Pricing:
We operate on a transparent, flat fee system. For just $125, we will prepare your DPOA document tailored to your needs. And if you're combining it with other estate planning services, we offer a special discounted rate.
2. Online Execution:
In today's digital age, we understand the need for convenience. For those who wish to execute their DPOA online, our comprehensive online notarization package includes document preparation and remote witnesses for just $180. Secure your future from the comfort of your home.
3. Expert Clerical and Procedural Guidance:
A DPOA is a powerful tool. But with that power comes the need for clarity. Our experts ensure your document reflects your wishes accurately and provides guidance every step of the way.
4. Apostille Services:
If you need to use your DPOA outside the U.S., we offer apostille services to ensure your document is internationally recognized.
Take Control of Your Future
Life is unpredictable. While we can't foresee every twist and turn, we can prepare for them. A Florida Durable Power of Attorney gives you peace of mind knowing that your affairs will be in trusted hands. Let Florida Document Specialists be your partner in this journey. Reach out today, and let's safeguard your future together.