Para ver en Español – Oprima Aquí
Florida Court Filing Fees and Civil Indigent Status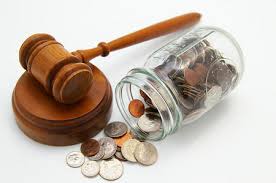 Florida courts charge filing fees to help cover the costs of processing new cases or to modify existing court orders.  The document preparation fees quoted by Florida Document Specialists and Florida Family Adoptions  do not include court filing fees, fees for the issuance of a Summons, or the costs associated with service of process on an individual(s).
Typical Filing and Miscellaneous Fees
(May Vary Slightly from County to County)
Dissolution of Marriage – $408
Paternity Actions – $300
Family Adoption – $400
Modifications – $50
Other Family Law – $400
Summary Administration Probate – $345
Issuance of a Summons – $10
Service of a Summons by a Sheriff's Office in Florida – $40
Out of State Service of a Summons – Varies Widely
Mediation – $60 (Does not include private mediation.)
To find out what the exact filing fees are for your county, please contact our office and we'll let you know.
You May Qualify for a Wavier of Filing Fees by Filing and Application for Determination of Civil Indigent Status
Some of our customers are surprised to learn that their court filing fees can be waived if you cannot afford to pay them.  Read out page on Civil Indigent Status and Waiver of Court Fees.
We will assist you in preparing an Application for Determination of Civil Indigent Status if you think you qualify.