El Servicio de Notario en Línea Premier de Florida.
Cuando la precisión y el profesionalismo importan, Florida Document Specialists se destaca como el faro de excelencia en la Notarización en Línea Remota (RON) tanto nacional como internacional. Como uno de los servicios pioneros de notarización en línea de Florida, integramos la experiencia con la tecnología moderna para servir a los clientes, independientemente de su ubicación global.
Precios para Nuestros Servicios
Pioneros en Excelencia en Notarización y Más Allá
Estamos orgullosos de haber estado a la vanguardia desde nuestra creación en 2014. Evolucionando desde nuestros primeros días, lanzamos nuestros aclamados servicios de notarización en línea y apostilla en enero de 2020, convirtiéndonos rápidamente en un aliado de confianza para clientes distinguidos, incluidas empresas Fortune 500, bufetes de abogados nacionales y celebridades. Con un compromiso inquebrantable con la discreción y el profesionalismo, hemos establecido el estándar de oro en la industria.
Dominio Tecnológico para Seguridad y Eficiencia
Aprovechando el poder de la avanzada tecnología RON combinada con estrictos sistemas de verificación de identidad, garantizamos notarizaciones seguras y eficientes. Nuestros métodos no solo cumplen con las estrictas regulaciones de Florida, sino que también establecen referencias para otros en la industria.
Pioneros en Notarizaciones Internacionales
Donde la mayoría de las plataformas de notarización en línea tropiezan, nosotros prosperamos. Nuestros servicios no están limitados por fronteras. Para ciudadanos no estadounidenses radicados fuera de Estados Unidos, ofrecemos un servicio sin paralelo, asegurando que la distancia geográfica no obstaculice su necesidad de notarizaciones profesionales.
Dándote Prioridad: Nuestro Cliente
En el corazón de nuestras operaciones está el cliente. Con opciones de comunicación multi-canal, desde llamadas hasta correos electrónicos, siempre estamos a tu alcance. Cada paso con Florida Document Specialists garantiza precisión, seguridad e inigualable tranquilidad.
Nuestra dedicación a la maestría
La formación no es solo un requisito para nosotros, es una característica distintiva. Nuestros notarios están preparados para tratar con transacciones intrincadas, tratando cada documento con el respeto y la atención que merece. Esta dedicación a la perfección es por qué gigantes de la industria e individuos por igual confían sus documentos cruciales a nosotros.
Confianza, verificada por los mejores
Nuestro compromiso con la excelencia no ha pasado desapercibido. Acreditados por el Better Business Bureau de Florida Central y obteniendo constantemente reseñas de 5 estrellas, nuestros servicios mantienen una calificación A+. Ya sea que seas un individuo o una empresa de alto perfil, espera un servicio inigualable.
Experimenta la Distinción de Florida Document Specialists
En un mundo donde la confianza, la experiencia y la meticulosa atención al detalle son primordiales, deja que Florida Document Specialists sea tu primera opción. Donde cada firma cuenta, hacemos que cada momento importe.
Empresas que confían en Florida Document Specialists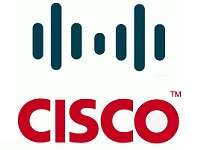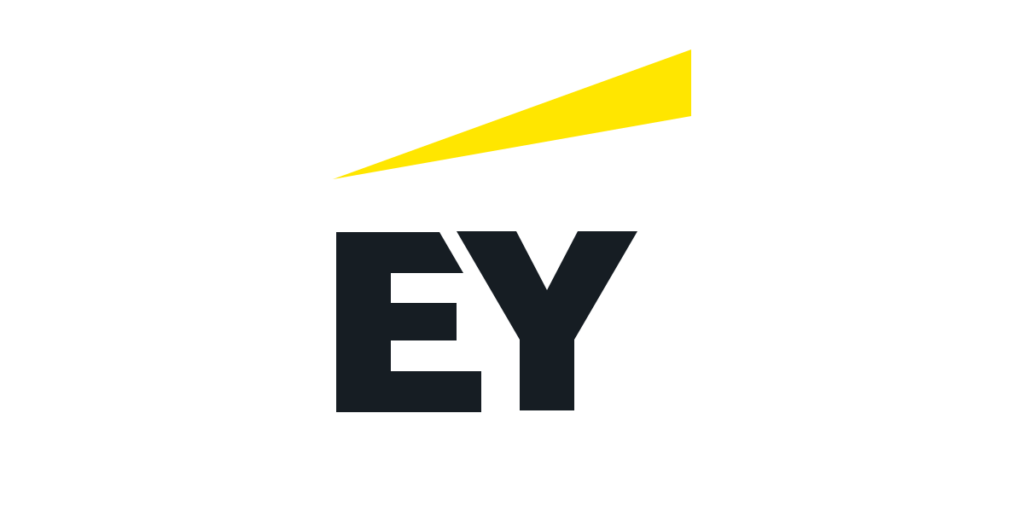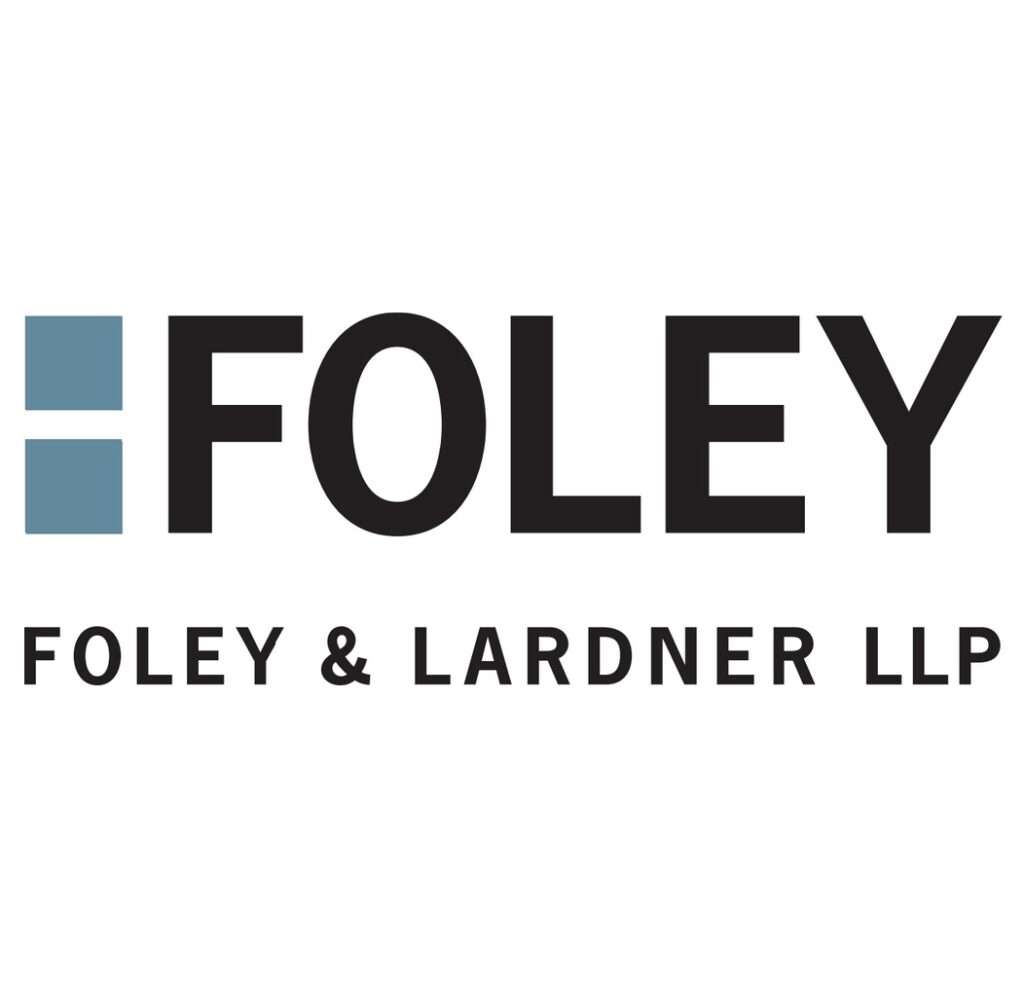 ¿No está listo para comenzar? Use el formulario a continuación para contactarnos.
Preguntas Frecuentes (FAQ)
What are your business hours?

Our online notaries work 9am – 5pm eastern time Monday through Friday.  We offer a Priority-RUSH option that can accommodate your online notarization needs after hours, on weekends, and on most holidays.

Do I have to be in Florida to use your remote online notary service?

No, our notarizations are valid in all U.S. states and territories.  We can facilitate your online notarization anywhere in the world if you meet the minimum requirements.

Do you have to be a United States citizen to use online notarization?

No.  U.S. citizens and non-US citizens (foreign nationals) can use remote online notarization quickly and easily.  International online notarization is now quick and easy.

Florida Document Specialists has invested in state-of-the-art biometric ID-proofing technology, which has eliminated the need for old-fashioned "Knowledge Based Authentication KBA", which is confusing, slow, and often inaccurate.  Now, all you need is your passport (US or foreign), or a government issued identification document.

What type of identification (ID) do I need to use remote online notarization?

The following types of identification are acceptable if they are current or have been issued within the past five (5) years.

A Passport from Any Country
Florida Driver License or ID Card
Driver License or ID Card Issued by any U.S. State or Territory
Driver License or ID Card Issued by Canada or Mexico
An identification card issued by the United States Bureau of Citizenship and Immigration Service
U.S. Uniformed Services ID Card

If you do not possess a qualifying identification document, you can use the sworn statements of two credible witnesses instead.

Can you provide international online notarizations for non-US citizens?

We specialize in international online notarizations and are one of the very few businesses that can offer this service.

We have invested in the latest biometric ID-proofing technology, which allows us to perform remote online notarizations all over the world.  If you are not a U.S. citizen and you are located outside of the United States, you must have a current passport to use our service.

You do not need a social security number or credit history in the U.S.

What is Remote Online Notarization (RON)?

Remote online notarization, or "RON" as it's commonly called, is a 100% online notarization service where documents of all types can be electronically signed and notarized online using a device with a camera and microphone.  Only a certified online notary public can perform online notarizations in Florida.

I need a Florida apostille for my document. Can you help?

If you need a Florida apostille for your document, you've come to the right place. At Florida Document Specialists, we specialize in obtaining apostilles and authentications for documents intended for use in foreign countries.

We understand that this process can be complicated and time-consuming, but our team of experts is here to help. We offer a RUSH service that can have your documents apostilled and ready within 2 business days. Please note that same-day service is not available in the State of Florida, despite what you may find on other websites. However, we do our best to provide a fast and efficient service to ensure that your documents are processed as quickly as possible.

Please visit our page on apostilles and authentications to learn more about our services and how we can help you. Our team provides the best possible experience for our clients and ensures that their documents are ready for use in foreign countries. 

Do you have a Spanish speaking online notary?

Are all your notaries Florida notaries?

Yes, all our notaries are commissioned in the State of Florida.

I want to notarize a document online, how do I get started?

The best way to get started and place an order is to visit our remote online notarization page and click the orange button in the "Let's Get Started" section.

Can Florida Document Specialists provide online witnesses?

Yes.  We can supply up to two remote witnesses for your online notarization.  The witnesses will appear with you during your online video appointment.

Can I supply my own witnesses?

Yes.  However, each witness must pass ID verification the same as the principal signer, and each witness must have their own email address and a suitable device.  Unless you have personal reasons for using your own witnesses, we recommend that you use ours.  The fee for bringing your own witnesses online is $30 per witness.

How and when will I receive my notarized documents?

Documents notarized online will be emailed to you immediately after your session with the online notary.  Customers typically have their notarized documents within five minutes.  We can also forward the documents to a third party if you wish.

Can online notarization be used for real estate closing and mortgage documents?

Yes, we are experienced with notarizing real estate closing and mortgage documents online for both sellers and buyers. Some underwriters aren't up to speed with current laws and can cause you grief.  It's best practice to consult with your title company about the online notarization service you want to use.  Before you do that, we recommend you

read our blog

on this subject. Our online notary technology is MISMO certified.

What makes Florida Document Specialists my best choice for online notarization?

Our proficiency is in managing complex document notarizations.
We present the most user-friendly global online notary service in the market.
John Bayne, our CEO and online notary coordinator, was honored as the 2021 Notary of the Year by the National Notary Association (NNA)!
As Florida's first online notary service provider, Florida Document Specialists is a Florida-based corporation, with our online notaries certified by the Florida Department of State to carry out remote online notarizations.
The Central Florida Better Business Bureau (BBB) has accredited, rated us A+, and given us 5-star reviews.
We employ cutting-edge remote online notarization (RON) technology, as well as advanced credential analysis and identity verification systems, providing us with superior resources compared to our competitors.
Our organization and every one of our notaries are bonded and insured.
Unlike most online notary services, we offer accessibility and phone support, allowing you to communicate with your online notary via call, text, or email.

Read more about our value-added services.

What are the minimum system requirements to use remote online notarization (RON)?

It is important that you use a supported web browser that can access your webcam and microphone.  

Supported Operating Systems and Browsers

Windows PC

Google Chrome – Version 30 or higher

FireFox – Version 24 or higher

Opera – Latest Version

Mac (Sierra or above)

Google Chrome (Latest Version)

Firefox (Latest Version)

Android

 

(Phones and Tablets)

Google Chrome – Latest Version

iOS (iPAD and iPHONE)

iOS 11 or higher (Operating System)

Safari or Google Chrome Browser

How long does an online notary session take?

An online notary session typically takes under five minutes.  Estate planning documents such as electronic wills, trusts, and durable power of attorney documents may take longer.

Is Remote Online Notarization safe and secure?

Remote Online Notarization (RON) offers a safe and more secure alternative to traditional paper notarizations when implemented and managed correctly. This process employs technology that enables notaries to carry out notarial acts while being physically distant from the signer. Various steps are taken to maintain the safety and integrity of RON transactions, such as: Identity confirmation: Our RON uses biometric data to verify the signer's identity, helping to reduce the potential for fraud or unauthorized access. Protected video calls: Notaries and signers interact through a secure video conference, which is recorded and saved. This recording acts as evidence and can be useful in resolving disputes or legal matters. Tamper-proof technology: The RON platforms we utilize incorporate tamper-proof technology, ensuring that any unauthorized modifications to the signed document can be quickly identified. Digital certification: Digital certificates validate the notary's identity and the legitimacy of the notarial seal and signature. Encrypted storage and transmission: Our data systems employ robust encryption techniques to safeguard the transfer and storage of sensitive information. Regulatory compliance: Florida Document Specialists adheres to Florida laws and regulations, ensuring that the RON procedure follows the best practices for security and privacy.

What is a notarial act? Does my document need specific notary language?

Most documents submitted to us for online notarization already have a notary block containing the proper notarial language that makes it clear to the online notary which notarial act is required.  We can edit your notary block for proper Florida format.

The two most common notarial acts that an online notary performs are oaths and acknowledgements.  If you submit a document to us for notarization without proper notarial language, your online notary is going to ask you what type of notarial act you want performed.  If you do not know, the online notary cannot decide for you, but we can help you research your options.

Improper notarizations are also the number one reason while Florida apostilles are rejected.  If you are notarizing a document for an apostille, be sure to read our blog on the subject.

Is there an official record of the online notary session?

Yes, all remote online notary (RON) sessions are audio-video recorded, and the recordings are kept for ten years.  Our notaries also keep a detailed notary journal of all remote online notary transactions.

We will never ask you for your social security number, nor do we have access to it.

We specialize in international online notarizations and are one of the very few businesses that can offer this service.

We have invested in the latest biometric ID-proofing technology, which allows us to perform remote online notarizations all over the world.  You can use your country's passport or photo ID card.  You don't need a social security number or credit history in the U.S.

What documents can be notarized using remote online notarization (RON)?

Most any document that can be notarized by a traditional, in-person notary, can be notarized online.  There are more formal procedures that must be followed when notarizing certain documents such as wills, trusts, durable power of attorney, and advance healthcare directives.  These types of documents require that a notary have special training for them to be legal.

Will my title company accept Florida Document Specialists as an online notary solution for my real estate closing documents?

The best way to answer this question is to have you read our blog on title companies and online notarization.

You must ask your title company which online notary providers are "blessed" by their underwriter.  You can tell them that Florida Document Specialists uses DocVerify, Secured Signing, and Pactima as their technology providers.  One of them should be on their secret list.

If a title company starts to give you a hard time about online notarizations, it may be a sign that you need to consider finding a new title company.

Can I execute (notarize) a last will and testament online?

Yes, Florida Document Specialists can notarize your electronic will online and provide the services of a qualified custodian of electronic wills.  This is a specialized area of online notarization that most companies cannot offer.  To learn more about electronic wills, please visit our web page on the subject.

Do I need a "qualified custodian of electronic will" if I decided to execute my will online?

Yes.  Notarizing a last will and testament online requires the designation of a Qualified Custodian of Electronic Wills.  In addition, there are other specialized procedures which must be followed.  Florida Document Specialists is one of only two companies in Florida that are set up to offer these services.  To submit a last will and testament for notarization please visit this page.

If you need a simple will prepared, we offer nonlawyer document preparation services for electronic wills.   We can bundle your electronic will with other estate planning documents such as a durable power of attorney,  lady bird deeds, and advance healthcare directives, for a better value.

Can I notarize a durable general power of attorney via RON?

Yes.   Please read our policy on notarizing a durable power of attorney by remote online notarization.  We also offer nonlawyer document preparation services if you need a durable power of attorney prepared for you.

If you are considered a "vulnerable adult" - you must have your witnesses physically located with you when you appear before the notary on video.

Can we get married online using remote notarization?

No.  Florida prohibits online marriages.  However, if you are an active member of the armed forces or a resident of the State of Montana, you may benefit from reading about "proxy marriages".

Our preferred provider, Montana Proxy Marriages, would be happy to talk to you and assist you with the process.

Can you notarize a USPS form PS 1583 online? (Delivery of mail through agent.)

My document requires witnesses. Can you provide them?

Yes, we can provide witnesses for your documents.  We also offer an eRecording service to electronically record deeds in most Florida counties.

Can you use online notarization for documents that require multiple signers?

Yes, our online notary system supports multiple signers and witnesses at the same time.  You can also share the same computer or device if you are in the same location.

Do my documents have to be, "Florida documents?"

No.  We can notarize documents online that have no association with Florida.  However, to use online notarization, your documents must pertain to a personal or business matter with a connection to the United States.

There are places on my documents that need electronic signatures and initials. Can you handle this?

Yes, we can set up your documents for multiple electronic signatures and initials.

Do you provide emergency or RUSH notary services?

We offer an optional Priority-RUSH service for emergencies or for after-hours and holiday appointments.

To reach our on-call notary for after-hours emergencies, please call our business number and choose option 9.

Can I submit a blank document or just the signature page for online notarization?

No.  You must properly complete documents prior to submitting them.  We do not accept loose signature pages or documents that are not filled out properly.

Can you verify vehicle identification numbers (VIN) through remote online notarization?

No.  The HSMV form 82402 requires an in-person physical inspection of the vehicle.  It cannot be notarized online.  Many police departments offer this service for free.

I've been told that I need a "wet" signature, or my document will not be accepted. Can you help?

No.  Florida online notarizations are done completely online, and all signatures and seals are electronic.

Requests like these typically come from foreign countries or title companies that are ignorant of Florida notary law.  It's important that you do your due diligence to determine if the end user of your documents will accept electronic signatures and online notarizations.

Possible workaround:

We can make a certified true copy of an electronically notarized document.  This true copy affidavit will have a wet signature and a wet notary stamp.  The affidavit will be attached to a printout of the electronic document.  We can then mail the documents to you.  There is a $25 charge for this service plus postage.

 

Is Florida Document Specialists a "call center notary operation"? Do you subcontract notaries and act as the middleman?

We frequently receive calls from consumers asking us to "repair" documents that were incorrectly notarized online by a "call center notary".

An online notary "call center" operation is a non-Florida company that recruits subcontract notaries En masse.  Since these companies are just the "middleman", the focus is on volume and not quality or accountability.  Call center notaries are scattered across the country and operate under various state laws.  Companies that follow this business model typically lure consumers with national advertising and then match them with inexperienced notaries.  These subcontract online notaries are rarely vetted, and many produce unsatisfactory work.  If you ever need to speak with your notary before or after your appointment, you are going to have issues.   Call center notary companies typically don't have customer service phone numbers that are answered by humans or live chat on their websites.

All our online notaries work exclusively for Florida Document Specialists and are vetted and highly trained to work with the most complex documents.
Requisitos del Sistema
Ordenador de sobremesa o portátil, tableta o teléfono inteligente con cámara y micrófono funcionales.
Una conexión a internet confiable y de alta velocidad.
Navegador web y sistema operativo actualizados.
Cada firmante debe tener su propia dirección de correo electrónico.
Los firmantes deben ser conversantes en inglés o español.
Formas aceptadas de identificación con foto:
Pasaporte de EE.UU.
Pasaporte de cualquier país
Licencia de conducir de Florida o tarjeta de identificación
Licencia de conducir o tarjeta de identificación
emitida por cualquier estado o territorio de EE.UU.
Licencia de conducir o tarjeta de identificación emitida por Canadá o México
Tarjeta de identificación emitida por la Oficina de Ciudadanía e Inmigración de Estados Unidos
Tarjeta de identificación de los Servicios Uniformados de EE.UU.
La identificación con foto debe ser actual o haber sido emitida en los últimos cinco (5) años.