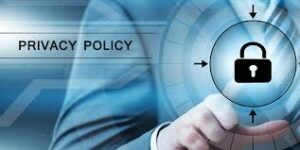 Privacy Policy for Florida Document Specialists
This privacy policy applies to the website of Florida Document Specialists (https://floridadocument.com) and outlines how we collect, use, and protect your personal information.
Information Collection, Use, and Sharing
We are the sole owners of the information collected on this site. We only have access to information that you voluntarily provide via email or by completing our contact forms and electronic questionnaires.
We will not sell or rent your information to anyone. We will only use your information to communicate with you and to provide the services you hire us to provide. We will not share your information with any third party outside of our organization unless necessary to fulfill your request.
Your Access to and Control Over Information
You can opt out of any future contacts from us at any time by contacting us in writing. You can also request to see, correct, or delete any personal data we have about you, subject to legal limitations.
Security
We take precautions to protect your information. When you submit information to us via our website, it is protected both online and offline. We use end-to-end encrypted, zero-knowledge, cloud storage with servers based in Canada. We also use encryption to protect sensitive information transmitted online.  Our website uses a professional firewall, and our hosting service provides best-in-class security behind the scenes.
Updates
Our Privacy Policy may change from time to time, and all updates will be posted on this page. If you feel that we are not abiding by this privacy policy, you should contact us immediately via telephone at 800-255-5287 or via email.
Cookies
We do not use cookies on our website. Some of our business partners that we link to may use cookies on their sites. We have no access to or control over these cookies.
Sharing
We do not share demographic information with anyone. We use an outside credit card company to bill users for services, but they do not retain, share, store or use personally identifiable information for any secondary purposes beyond processing your payments. We may partner with third parties such as process servers and licensed private investigators for the sole purpose of providing you with services. We will only share the information necessary for them to provide these services.
The remote online notary (RON) service providers that we use are required by law to store video and other related information on their servers for notarial acts that we perform.
Links
Our website contains links to other sites. We are not responsible for the content or privacy practices of these other sites. We encourage our users to be aware when they leave our site and to read the privacy statements of any other site that collects personally identifiable information.
Physical Security
We keep computers and paper files that contain your personal information in a locked office. During non-business hours, the office building is locked and burglar alarmed. Computers are locked when they are not attended. When it becomes necessary to transport computer or paper files outside of the office, our employees are trained to employ best practices for physical security.
Waste
We destroy all sensitive paper waste by commercial shredding.
Data Loss
All of our data is backed up and encrypted offsite.  Our company maintains cyber-insurance coverage.
Privacy
We follow a Code of Ethics that includes safeguarding our customers' privacy.