Discover the Florida Document Specialists Difference!
At Florida Document Specialists, we pride ourselves on offering a unique experience that sets us apart from other businesses in our industry.
Below, you'll find the key aspects that make us different and help us stand out from the competition.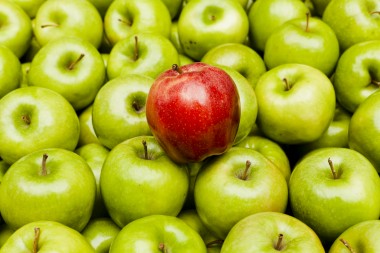 Family-Owned and Operated
Our family-focused approach ensures that we prioritize personal connections and ethical business practices.
Committed to Ethics
We strictly adhere to a Code of Ethics, so you can trust that we always have your best interests in mind.
Florida-Based Office
Our physical office in the Daytona Beach Professional Building, which demonstrates that we're not just an automated website or a call center.
Full-Time, Dedicated Staff
Our team members are passionate about their careers and committed to delivering the best possible service to our clients.
Verified Business Structure
Florida Document Specialists is a registered Florida corporation with an active city and county business license, and our d/b/a for Florida Document Specialists and Florida Family Adoptions are genuine and confirmable.
BBB Accredited and Highly Rated
We've earned accreditation from the Central Florida Better Business Bureau (BBB), boasting an A+ rating and numerous 5-star reviews.
Organic Reviews
We only feature authentic, verified reviews on our website from credible sources like Facebook, Google, and the BBB.
Accessibility
We're committed to being available to our clients, answering phone calls during business hours and promptly returning emails and voicemail messages.
Secure Website and Data Handling
Our website is secured with an SSL security certificate, and we take additional measures to protect sensitive information, such as encryption and working with trusted third-party providers.  We also carry cyber-insurance to protect against data breaches and ransomware.
Compliance with the Law
We strictly follow the law and maintain a high standard of professional integrity, setting us apart from businesses that falsely advertise as "paralegal services" or "independent paralegals."
At Florida Document Specialists, we go above and beyond to ensure our clients receive the highest quality service while prioritizing transparency, security, and accessibility. Trust in us to provide a reliable and trustworthy experience, setting us apart from the rest.
Value-Added Services That Set Us Apart
At Florida Document Specialists, we provide a range of value-added services that make us stand out from the competition. These services include:
Complimentary Conversations
You'll never be charged for speaking with us, whether it's on the phone or in person.
Personalized Service
You'll work directly with a real person, not a computer or robot.
In Person Experience
Unlike "virtual services," you can meet us and tour our offices before hiring us.  Live too far away?  We'll meet you virtually through a video conference.
Professionally Prepared Documents
Our team types all forms and documents, ensuring that you only need to review, approve, and sign.
Quality Assurance
We're dedicated to producing high quality work that helps you achieve your goals.
Transparent Pricing
Our services are quoted at fixed prices with no hidden charges, hourly rates, or surprises.
Flexible Payment Options
If needed, we can discuss personalized financial arrangements.
Free Remote Online Notarization
Our adoption, temporary custody, summary administration, and divorce customers can sign and notarize their legal documents from the comfort of their home at no extra cost.
Licensed Private Investigator
We employ a licensed Florida Private Investigator to assist with diligent searches for hard to locate parties.
Court Filing Assistance
We'll file your case with the court and provide status updates when possible.
Service of Process Management
We'll coordinate with process servers in Florida or anywhere in the US to ensure your papers are served and handle all related paperwork.

Complimentary Postage and Supplies
We provide all necessary postage and office supplies for our services at no extra charge.
State of Florida eFiling Capability
If needed, we can file your case electronically via the Florida ePortal system.
eRecording Capability We have the ability to eRecord deeds and other legal instruments.
Final Hearing Preparation As your final hearing approaches, we'll prepare your final judgments and provide postage paid envelopes for the court at no additional cost.
Discounts for First Responders and ActiveDuty Military
We offer significant discounts to these dedicated professionals.
Bilingual Services
Our office can conduct business with you in both English and Spanish.
At Florida Document Specialists, we go above and beyond to deliver exceptional services that cater to your unique needs, making us the preferred choice for your legal document preparation.