What is an Advance Directive?
An Advance Directive: what is it, why is it important, and how can you make sure yours is legally sound? These are common questions, and understanding the answers is fundamental to ensuring your healthcare wishes are respected. 
Here at Florida Document Specialists, we specialize in the nonlawyer preparation of Advance Directive documents, as well as drafting other key estate planning documents such as simple wills, durable powers of attorney, HIPAA waivers, and lady bird deeds.
Understanding the Florida Advance Directive
A Florida Advance Directive is a legal document that combines two essential components: a Living Will and a Designation of Healthcare Surrogate. This document allows you to clearly express your healthcare preferences and nominate a trusted individual to make decisions on your behalf, should you become incapable of doing so.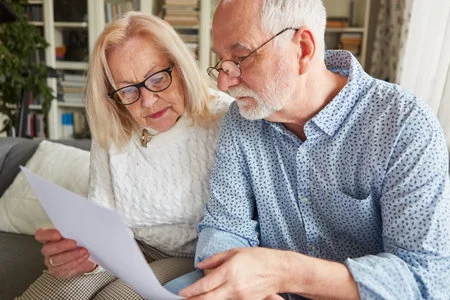 A Living Will outlines your wishes concerning life-prolonging treatments, palliative care, and end-of-life decisions, while the Designation of Healthcare Surrogate names a person (or persons) who you trust to make healthcare decisions for you if you become unable to make them for yourself.
Benefits of an Advance Directive
Autonomy Over Healthcare Decisions: The Advance Directive gives you the power to state your medical preferences, such as whether you want to receive life-prolonging treatments in certain circumstances. This document allows you to maintain control over your healthcare, even if you cannot communicate or make decisions.

Nomination of a Trusted Surrogate: An Advance Directive ensures that a trusted individual, someone who understands your values and wishes, is appointed to make healthcare decisions on your behalf if you're unable to do so.

Reduced Family Stress: It helps to alleviate the stress on family members during an already difficult time, providing clear guidance on your medical treatment preferences and who should make decisions on your behalf.

Prevention of Disputes: An Advance Directive can prevent potential legal and family disputes about your care by explicitly stating your wishes and designating a healthcare surrogate.
Uses of an Advance Directive
As we age, or face serious illness, an Advance Directive becomes an essential part of our healthcare planning. However, it's not just for the elderly or those with chronic conditions. Unexpected events, like accidents or sudden illness, can happen at any age. Having an Advance Directive ensures that your healthcare preferences are known and can be followed, no matter what happens.
Legal Requirements for a Florida Advance Directive
Written Document: The Advance Directive must be in writing and should clearly detail your healthcare preferences and designate your chosen healthcare surrogate.

Age: You must be at least 18 years old, or an emancipated minor, to create an Advance Directive.

Sound Mind: You must be of sound mind when you create an Advance Directive. This means you must understand what the document is, what it contains, and the implications of signing it.

Signatures: The Advance Directive must be signed by you (or someone acting at your direction) in the presence of two witnesses, one of whom cannot be your spouse or a blood relative.

Notarization: In Florida, an Advance Directive need not be notarized, but you can choose to acknowledge it in front of a notary public if you wish.
Florida Document Specialists: Your Partner in Advance Directive Preparation
At Florida Document Specialists, we understand the intricacies of creating a legally binding Advance Directive. Our team of document technicians can help you draft an Advance Directive that clearly outlines your healthcare wishes and meets all legal requirements, providing you with peace of mind.
Comprehensive Estate Planning Document Drafting Services
In addition to Advance Directives, we offer a range of other document preparation services, which can be bundled with your Advance Directive for a comprehensive estate planning document package.
Simple Will: A simple will allows you to decide how your property and assets will be distributed upon your death. It also enables you to nominate an executor who will carry out these instructions.
Durable Power of Attorney: This document allows you to designate a trusted individual to make decisions regarding your financial affairs, property, and other legal matters if you become incapacitated.

HIPAA Waiver: A HIPAA Waiver allows your healthcare providers to share your medical information with the individuals you've specified. This is especially important for the person designated as your healthcare surrogate, as it allows them to make more informed decisions about your care.

Lady Bird Deed: Also known as an Enhanced Life Estate Deed, a Lady Bird Deed allows you to retain control over your property during your lifetime, including the right to sell, while automatically transferring the property to your designated beneficiary upon your death, without the need for probate.
Navigating the Complexities
Creating these documents can be complex, and it's vital to ensure they're prepared correctly to avoid potential issues down the line.
We provide comprehensive document services, ensuring all your documents, including your Advance Directive, are properly drafted and executed.
Understanding and creating a Florida Advance Directive is crucial for maintaining control over your healthcare decisions and ensuring your wishes are carried out. By partnering with Florida Document Specialists, you can be confident that your Advance Directive and other key estate planning documents are correctly prepared, providing you and your family with peace of mind.
We believe in proactive planning, and we're committed to offering you the highest level of service. Don't wait for a crisis to determine your healthcare choices or the future of your estate. Let Florida Document Specialists assist you in preparing your Advance Directive and other key estate planning documents, empowering you to make these critical decisions with clarity and confidence.