No Need to Hold Out for National Divorce Day: Get Assistance with Divorce Paperwork Anytime
You're likely aware that almost everything has its own "National Day." As I sit here on January 3rd, pondering what to have for dinner, I can't quite decide whether to celebrate National Chocolate Covered Cherry Day, National Drinking Straw Day, or National Fruitcake Toss Day. Is there a Florida Divorce Lawyer Day? Not quite, but keep reading.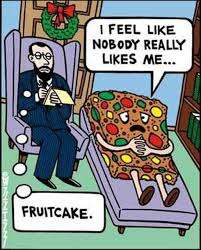 If I dare to drink from a straw in today's politically charged atmosphere, I might find myself in a precarious situation. Since it's illegal to bring a fruitcake into Florida, I suppose I'm left with National Chocolate Covered Cherry Day (not my top choice, but still edible).
You're probably wondering where I'm headed with all this. Well, as it turns out, this upcoming Monday, January 7th, is National Divorce Day. This annual event was chosen due to Florida divorce lawyer's statistics revealing that more divorce paperwork is filed in the Sunshine State on this day than any other.
Florida Divorce Statistics: Lawyers Have a "Season"
Thinking about it, it does make sense. Most people, unless consumed by wickedness, wouldn't want to embark on the "Big D" journey around Thanksgiving or Christmastime. And although it may be hard to believe, I've heard that couples occasionally bicker during the holidays. So, it's no surprise that January's National Divorce Day is the "High Holy Day" for Florida Divorce lawyers, as well as a busy season for divorce document preparation services like ours that help with completing Florida divorce paperwork and forms.
Reflecting on our self-help Florida divorce forms customers over the past three years, the statistics hold true for our business as well. However, we tend to see more cases starting on National Divorce Day, peaking in February. Many people are seeking an affordable Florida divorce solution at this time of year.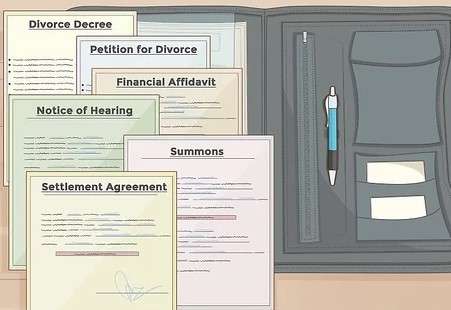 As much as I dislike writing about dissolution of marriage and divorce papers in Florida, it's rarely a cheerful topic. But if there's a silver lining, it's knowing that if you don't need legal advice or representation at this stage, and especially if your impending divorce is uncontested by agreement, you can file your case yourself and save a whole fruitcake tin full of Benjamins. That's where we step in.
You're Not on Your Own: Divorce Paperwork Assistance is Just Around the Corner
We'd be more than happy to chat with you about the non-lawyer services we offer, including assistance with Florida divorce paperwork. If you'd like to get started right away, please visit our Florida divorce help page.
At present, we're putting together divorce packages and submitting them in a manner that eliminates the need for either party to appear in court! If that piques your interest, feel free to reach out to us.