Florida Parent Education and Family Stabilization Course - DCF Approved
Divorce and paternity cases can be difficult and emotional, especially when children are involved. In Florida, parents who are going through a divorce or establishing paternity are required to take a court-approved co-parenting class. The purpose of the class is to help parents learn how to co-parent effectively and reduce conflict for the benefit of their children.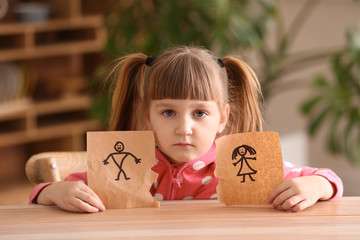 Discover the Superior Florida Co-Parenting Class Experience
Bid farewell to the era of enduring monotonous face-to-face lessons. Florida Document Specialists has teamed up with Online Parenting Programs to provide an exceptional 4-hour co-parenting course online, allowing you to study at a pace and time that suits you best.

Our online co-parenting classes been taken by thousands of parents across Florida, providing us with valuable feedback from those who have already completed the program.
Thousands of parents throughout Florida have participated in our online co-parenting courses, offering invaluable feedback upon completion. We've integrated their recommendations and insights to develop new sections addressing their desired topics. Consequently, over 87% of parents who have experienced our classes rate them as "Very Good" or "Excellent" and are eager to recommend them to others.
Our curriculum provides a skill-oriented parent education program that has been assessed by the University of Illinois Department of Human and Community Development.
Take the Class Now
Florida DCF Approved 4-Hour Co-Parenting Class - $39.99
Parenting Class Completion is Mandatory
With divorce cases invoving minor children, both parents must complete the parenting class before a final judgment can be entered in a divorce or paternity case. Each parent will be issued a certificate of completion after the class, and these certificates must be filed in your case.  Failure of one, or both parents, to complete the class can result in delays in the court process.
Most Florida Counties Accept Online Parenting Class Certificates
Most Florida counties, with the exception the five listed to the right, permit an online parenting class.  These five counties may permit an online class if you demonstrate extenuating circumstances, such as being a deployed member of the military. It is always best to call the clerk of court for guidance prior to purchasing an online parenting class.
Online Co-Parenting Class Topics
The four-hour long co-parenting class covers a comprehensive range of topics related to co-parenting, including:
The effects of divorce and separation on children of different age groups and effective ways to handle their reactions
Managing emotions during and after a divorce or paternity case for both parents
Developing a co-parenting plan and navigating the responsibilities that come with co-parenting, such as creating time-sharing arrangements that meet the child's needs
Effective communication techniques with the other parent to minimize conflict and promote positive outcomes for the child
Legal information related to child support and visitation, including the rights and obligations of each parent
Identifying and responding to signs of domestic violence, child abuse, and neglect
Learning about available community resources for support and intervention to promote a healthy family environment.
In summary, the court required divorce parenting class in Florida is designed to help parents learn how to co-parent effectively and reduce conflict for the benefit of their children. Parents should take the class seriously and apply the lessons learned in their own co-parenting relationship. 
If you should require assistance drafting your divorce documents and filing them with the court, we offer a nonlawyer divorce document preparation service that has helped hundreds of families across Florida make the experience a little less stressful and easier on the wallet.