Demystifying Digital - Florida's Online Notarization Law and the Imperative for Institutional Compliance
Online Notarization in Florida: Dispelling Misconceptions, Navigating Obstacles, and Charting the Future
In the rapidly changing world, the digital transformation has rendered physical boundaries insignificant in many sectors, including legal notarization. Traditional notarization has undergone a profound shift towards online notarization, ensuring convenience, efficiency, and flexibility in handling and verifying documents.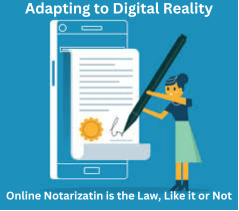 However, the transition towards a more digital model is not without hurdles. In our experience as a leading remote online notarization service in Florida, we have encountered instances where properly notarized documents are unjustly rejected due to misconceptions or outdated beliefs about online notarization.
The Evolution of Notarization
Before delving into the challenges and misconceptions, it is crucial to comprehend what online notarization is all about. Unlike the conventional face-to-face notarization process, online notarization allows notaries and signers to connect via a secure, two-way audio-visual call to execute documents electronically.  Online Notarization is more secure than traditional in-person notarizations.
It is important to note that with online notarization, there is no such thing as a "wet" signature. Every Remote Online Notarization (RON) in Florida will feature an electronic signature. In Florida, this process is governed by Florida Statutes (FS) 117, and it enables us to notarize a broad range of critical documents such as trusts, power of attorney, and real estate closing documents remotely.
Importantly, FS 117 clearly states that any document that can be notarized traditionally can also be notarized online. This means online notarization isn't a niche or an alternative service, but a fully-fledged, mainstream option that's here to stay.
Despite our meticulous adherence to all legal obligations, we often observe our clients' facing roadblocks when submitting their online notarized documents to banks, title companies, or government agencies. These institutions, unfortunately, refuse these documents based on misunderstandings or dated presumptions about the online notarization process.
One of the most common misapprehensions involves the 'raised notary seal'. Some believe that notarized documents must have a raised seal to be considered valid. However, not only is the concept of a raised seal impossible with remote online notarization, but it's also not a requirement for traditional in-person notarization in Florida. In fact, most notaries don't even own an embosser.
Another misconception is the insistence on a "wet" signature, which not only contradicts the essence of RON but also is nonsensical in the context of digital notarization. Misconceptions like these point to a lack of understanding and need to be addressed to ensure a smooth process for all parties involved.
Overcoming Obstacles through Education and Persistence
Addressing this challenge requires a dual-pronged approach – imparting accurate information about online notarization and demonstrating tenacity in the face of resistance. Here are some suggestions:
Empower with Knowledge: It's crucial for clients to familiarize themselves with FS 117, particularly the provisions dealing with online notarization. Understanding the legality of online notarization can bolster their confidence when dealing with institutions.
Supportive Documentation: When submitting notarized documents, always include a cover letter outlining the legality and validity of online notarization under FS 117. This can preemptively allay any doubts or concerns that the receiving institution might harbor.
Persistence is Key: In the unfortunate event of a refusal, kindly request a written explanation detailing their reasons. This can help pinpoint and rectify the specific misunderstanding that led to the refusal.
Civil Consequences for Refusal to Comply with Florida Law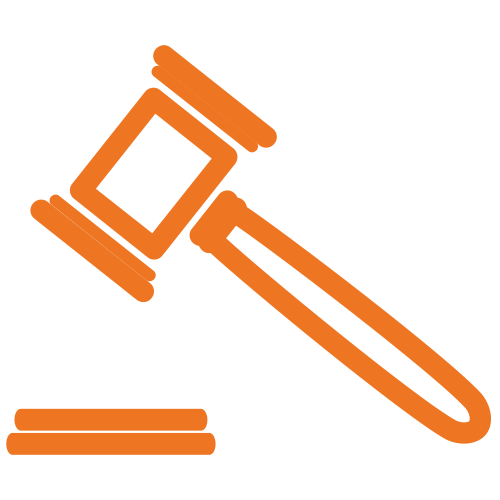 Underwriters, title companies, banks, and other institutions that arbitrarily reject these online notarized documents should be mindful of the potential legal implications of their actions.
Refusing to accept a document that has been properly notarized online in accordance with state law could potentially expose an institution to civil liability. Therefore, it is crucial for such institutions to review the law and revisit their policies and guidelines, ensuring they align with the evolving landscape of legal document handling and the digital revolution in the notarization industry.
Online notarization is undeniably shaping the future of document handling. It brings a plethora of benefits, including accessibility, speed, and a streamlined process. As we navigate this relatively new territory, it's incumbent upon us to clear up misconceptions and embrace an updated understanding of this digital transition.
For the smooth acceptance and processing of online notarized documents, it's essential for institutions, clients, and notary services to work in tandem. By collaboratively educating each other and staying open to changes, we can overcome these teething troubles and streamline the process for everyone involved.
Remember, the crux of notarization, be it online or traditional, revolves around verifying authenticity, deterring fraud, and fostering trust. As we acclimate to the digital revolution, let us remember that the spirit of the law remains consistent, and we merely need to align our understanding and acceptance with these emerging practices. This collaborative effort will lead to an easier, more efficient process, benefiting everyone involved in notarization.
Conclusion: Proper Notarization is the First Step to Acceptance
To cut through the haze of misconceptions surrounding online notarization, it's crucial to start at the very beginning – the act of notarization itself. Ensuring that a document is notarized correctly and in accordance with Florida's laws is the foundation upon which its acceptance rests.
Florida Document Specialists, the original and leading online notarization service in Florida, is committed to meeting this requirement every single time. Our team has a deep understanding of the intricacies of online notarization as outlined in FS 117. We ensure that each document we handle is notarized properly, meeting all the legal obligations and nuances of online notarization in Florida.
By choosing Florida Document Specialists, you are not just opting for a service, but a promise. A promise that every document entrusted to us will be handled with the highest degree of professionalism and meticulousness. We stand as a vanguard of correct and legal online notarization, upholding the integrity of this digital transition and making sure your documents stand up to any scrutiny.
As we progress towards a digital future, remember that proper notarization is your first defense against any unreasonable demands or rejections. Trust in Florida Document Specialists – we're here to ensure your documents are beyond reproach.
Frequently Asked Questions (FAQ)