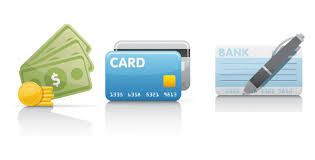 PRICING
With few exceptions (Florida summary administration, deeds, wills, and power of attorney), we do not quote prices in our advertising, on our website, or via email.  Prices for document preparation projects and/or other services are quoted by phone and are based on the nature and complexity of the project.  Customers pay for our services via an electronic invoicing process that is both detailed and unambiguous.
GOVERNMENT AND THIRD PARTY FEES
Fees quoted for our services do not include court filing fees, governmental fees, or third party costs.  Third party costs include, but are not limited to, fees charged for the service of civil process, fees for taking the DCF approved co-parenting class, obtaining official records, obtaining certified copies of court documents, obtaining Putative Father Registry search certificates, or diligent searches conducted by a private investigator.
FILING FEE WAIVERS
If you are on a limited income,  the Clerk of Court may waive your filing fees and some fees related to service of process.  Read our page about applying for civil indigent status to learn more.
POSTAGE
We cover the cost of postage associated with your project with the understanding that we exclusively use USPS First Class and Priority Mail for domestic mailings.  USPS does not offer a guaranteed overnight service.  If you need overnight shipping via FedEx or UPS, we will invoice you to prepay the cost.
TRAVEL
Any expenses we incur by traveling to and from a meeting with you is included in your initial quote.
PAYMENTS
We accept personal checks drawn on a U.S. account, money orders, and the following credit cards:
Visa, MasterCard, Discover and American Express
If a payment is made by cash, we will provide a receipt.
CREDIT/DEBIT CARD PROCESSING/CONVENIENCE FEE
Customers will be charged a 2.9% + $0.30 processing fee if  a credit or debit card is used to pay an invoice or by direct swipe/chip in person.  If we have to manually key in the sale (paying by card over the phone, etc.), the a 3.5% processing fee will be added.  Customers who pay their court, government, or filing fees through our merchant account will be charged a 4% convenience fee.
CHECK CLEARING POLICY
If paying with a personal check, services may be delayed until the check clears.
BOUNCED CHECK POLICY
If your check is returned for insufficient funds, we will charge you $25 plus any fee charged to us by our bank.  Future payments will be only be accepted by cash or certified funds.
DEPOSITS AND FINAL PAYMENTS
The following projects require prepayment in full:
Probate – Summary Administration
Last Will and Testament
Deeds
Power of Attorney
Advance Directives
Healthcare Surrogacy
Spanish Translations
All other projects require a 50% deposit on the invoice for work to begin.  This includes adoptions, divorce, other family law projects, and immigration.
Your balance (Final Payment on Invoice), if any, will be due when we meet with you to sign your documents, or prior to transmitting or filing a completed work product.
Our travel time (if required), postage, envelopes, witnesses, and notarizations are included with all quotes at no extra charge.
If you require terms or a special payment plan, we are approachable.  Please discuss this with us in advance.
REFUND POLICY
Initial deposits on projects are non-refundable.  Each project is a custom, and work begins as soon as your file is opened.
Other refunds will be determined on a case by case basis.
Court rulings contrary to your wishes, or delays caused by the judicial system are not grounds for a refund.
CHANGES TO DOCUMENTS AND FORMS
The cost for making significant changes to a document package requested by the customer, after the documents have been finalized, and not due to any errors or omissions on our part, will be determined on a case by case basis, but shall not be less than $50.  The definition of, "significant" shall be determined at our discretion.  This also applies to documents that have been abandoned to the point of becoming "stale", and require a re-print.
NO-SHOW POLICY FOR OUT OF OFFICE MEETINGS
If the customer fails to show for a scheduled out-of-office appointment, without first providing our office with reasonable notice, additional charges may apply for rescheduling and/or modifying/reprinting documents. This fee will be in addition to the quoted price for our services and will start at $50.
CHARGE-BACKS
Fraudulent charge-backs on credit card payments will be aggressively defended, and civil action against offenders is virtually guaranteed.  Please be honest.
PAYING FILING FEES or  THIRD PARTY FEES WITH YOUR CREDIT/DEBIT CARD
We discourage you from asking us to charge your credit/debit card to pay for filing fees and third party costs.  If you absolutely MUST charge government or third party fees to your credit/debit card, a 4% processing fee will be added to the amount.  Consider applying for credit instead using the PayPal credit link below.